Google Voice gets first significant update in 5 years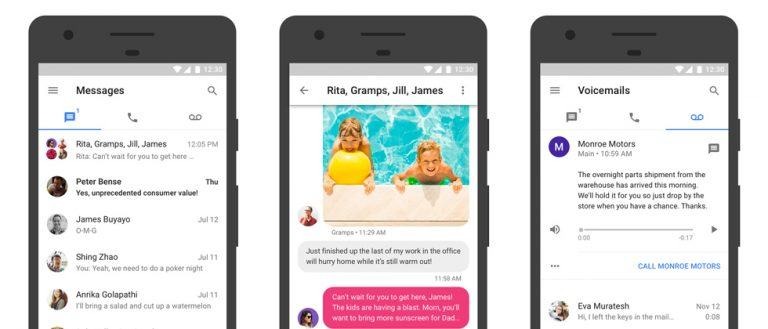 All three major entry points for Google Voice have been updated this week, all at once, by Google. "It's been several years since we've made significant updates to the Google Voice apps (and by several, we mean around five
," said Jan Jedrzejowicz, Product Manager for Google Voice. "but today we're bringing a fresh set of features to Google Voice with updates to our apps on Android, iOS and the web." As such, the Google Voice apps look like they've joined the modern world.
Google Voice has been working for years now, providing a way for users to take their phone number from phone to phone without worrying about which SIM card they're using. Users like myself – someone who switches phones quite often by necessity – Google Voice has been a real necessity. As a person who utilizes Google Voice almost every single day of the year, I can confidently say – this user interface update is long, long overdue.
This update makes tabs for calls, voicemail, and messages clear and accessible. This update allows group and photo MMS and in-notification replies. This update MIGHT even make it so iPhones can send group messages to Android devices without splitting up all messages and moving images to email – but we'll need to test this theory out before we confirm.
Google Voice has had voicemail transcription for quite some time in English – this update expands to Spanish. As it is with English, voicemail transcription for Spanish will improve accuracy over time – so says Google.
Google suggests that this is just the first in a line of similar updates to Google Voice apps. They also make a point suggest in the Google Blog that "If you currently use Hangouts for your Google Voice communication, there's no need to change to the new apps, but you might want to try them out as we continue to bring new improvements." Sounds like job security for the folks that work on Hangouts – but we shall see!