Google Voice for iPhone with multi SMS user capability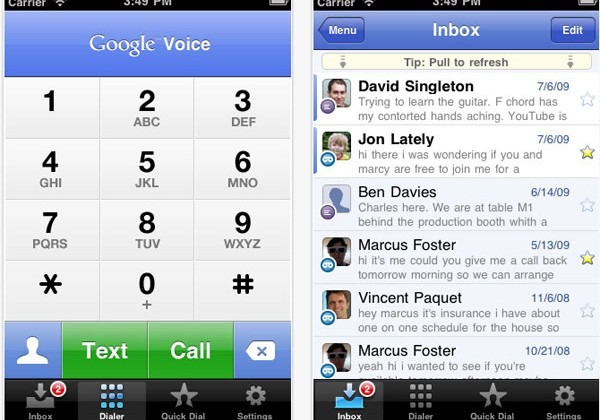 Google has announced and update for the iPhone app for Google Voice. The updated app brings a lot of new features to the smartphone when used in the WiFi Google Voice service. The latest version of the app is 1.4.0.2372 and it adds some of the features that a bunch of users have been asking for. One of the big ones is the ability to send text to multiple recipients.
The multiple recipient texting also has contact autocomplete. The app now has spiny integration support to send all calls to the native dialer when integrated with Sprint. The text field now has multiple lines and character counting. The app also gets single touch copy/paste as well.
If you don't have a Google Voice, account you will need to sign up for one before you can use the app on your device. As always using the app, you can connect to people via WiFi calling using your iPhone if you have loot in the account.