Google video details running Android apps on Chromebook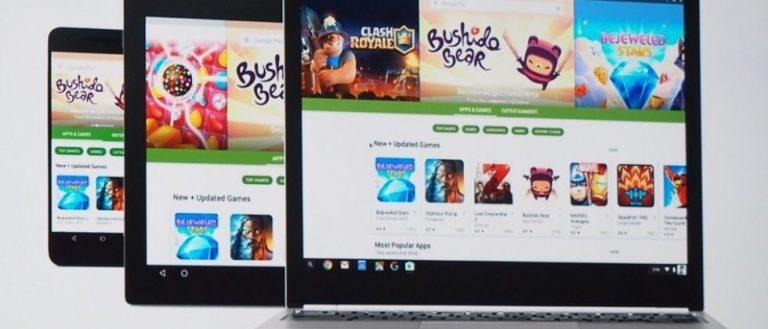 Chromebooks are one of the most cost effective ways to get into the computer realm and as such, many parents on a budget have resorted to Chromebooks for a first computing device for kids. Many schools are also relying on Chromebooks in classrooms and libraries rather than thin clients or Windows machines. One thing that has been missing from the Chromebook is access to a glut of apps and software supporting the Chromebook ecosystem. That changed at Google I/O.
One of the smaller sessions, that also proved to be one of the most popular at Google I/O 2016 was the Android apps on Chrome OS session. Since the vast majority of folks who wanted into that session were unable to attend due to seating, many have been waiting for the official video of the session to publish and that has finally happened.
The session video is below and it offers up a description of how Android apps will run on the Chromebook. It covers compatibility, security, and how systems work together. It wasn't a session aimed at developers who want to target apps at the Chromebook. Having Android apps for the Chromebook should mean more demand for Chromebook hardware.
In fact, Google has already stated that there will be new hardware built specifically with the Play store in mind coming later this year. There have been no more details offered on exactly what that new hardware will mean. It could indicate that fingerprint scanners will come to Chrome devices, something not supported right now. A fingerprint scanner could make it easier to authenticate purchases on the Play store when they are available. Google is also predicting that software for Chrome OS devices will get more expensive with Play store support.