Google Unveils Google Catalogs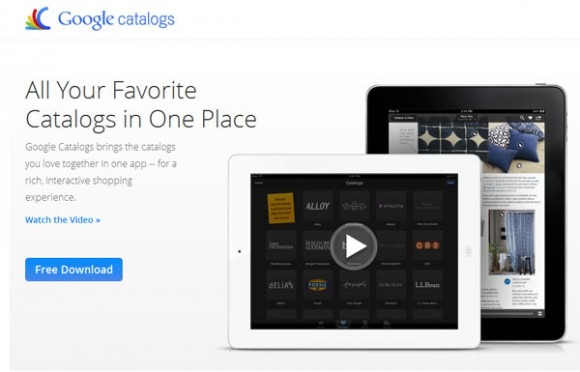 Google has unveiled a new free app for tablet users that is called Google Catalogs. The app takes all of those catalogs that many of us will remember seeing from our youth and puts them in one place for the tablet user to peruse in digital form. The app has digital versions of catalogs across all sorts of popular product categories with right content layers tossed in. This means you don't have to keep a bunch of catalogs sitting around on the coffee table.
The categories of catalogs include fashion, apparel, beauty, home, kids and gifts, and others. Google has collaborated with the top catalog brands out there. Catalogs offered include Anthropologie, Bare Escentuals, Bergdorf Goodman, Crate and Barrel, L.L. Bean, Lands' End, Macy's, Neiman Marcus, Nordstrom, Pottery Barn, Saks Fifth Avenue, Sephora, Sundance, Tea Collection, Urban Outfitters and Williams-Sonoma. The catalogs are interactive with the ability to zoom in for close-up shots.
The viewer can read about the items and see photo albums of the items as well. The app also allows the user to create a collage of their favorite pages from the catalog and check out the collages that other people create. Users will also be able to email the product page or collage to other people and there is a product search that searches multiple catalogs to find what you want. Check out the video below to see the app in action. The app is on the App Store for iPad now and will be coming to Android tablets later.
[via Google]