Google unified workplace app tipped to combine multiple services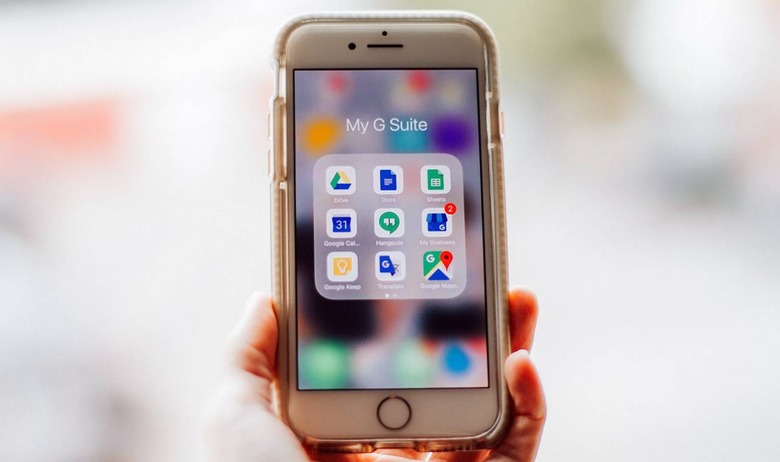 Google may be preparing a new product that could make things a bit more confusing for business users, according to a new report. Sources claim that Google is working on a new 'unified' app that will be designed specifically for workplace use. This product is described as a communications app that will bring in the functions found on several of the company's existing standalone mobile apps.
As you likely know, Google offers a number of services through standalone apps like Gmail, Drive, and its a confusing array of Hangouts apps like Hangouts Chat and Hangouts Meet. According to a new report from The Information, Google is building a new business app that will bring all of these functions and more together into a single workplace app, including access to cloud storage and Gmail.
The sources behind the report allege that Google has already reached the point where it is testing this unified app, one that doesn't appear to have a name at this time. Users will reportedly be able to use this app to send messages and make video calls in addition to sending emails and more. The unified app may be made available as part of G Suite, the report claims.
Of course, the introduction of yet another app with Hangouts functionality risks confusing users who are already confused by Google's various meddling with its own products, vowing to eventually shut down Hangouts for G Suite but not for consumers and to replace it with Hangouts Meet and Chat, but only for business users.
These things aren't to be confused with products like Duo and Chat and Google Voice, all of which offer various functionality for consumer-tier users. There is a certain appeal to having one app to rule them all, however, and it's the fact that businesses would no longer need to download and manage this large array of standalone apps, instead having employees download a single product that aggregates all of the functions and services.