Google TV v3 teaser: Voice search, second-screen tablet app, more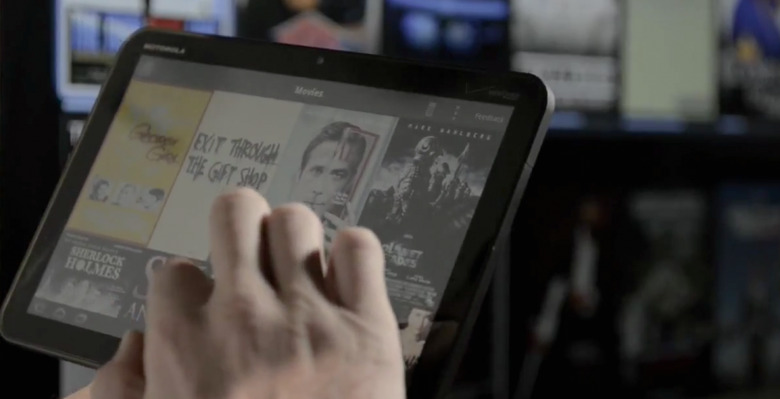 Google has begun teasing Google TV v3, the incoming update to its smart TV platform, complete with a tablet remote control app for second-screen navigation. The new video preview – which you can see after the cut – shows version 3's voice control in action, with the Google TV remote serving as a microphone, and viewers able to ask for specific channels, apps, content searches, and genres.
Google TV v3 is apparently clever enough to know when you're asking for a particular show, a channel it has stored, or an app, and serve up the correct result accordingly. While you're actually watching something, you can now call up a mini-guide version of the personalized TV & Movies application, which occupies the bottom half of the screen and gives suggestions as to what you might want to switch to next.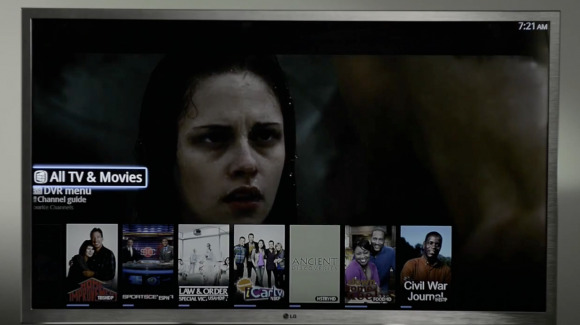 This new mini-guide also acts as a jumping point into the various categories, and the full guide itself. Underneath each suggestion is an indicator as to how far through watching each show you are, if you've already started it.
Update: Looks like someone at Google posted the video early; it's now set to private. Our screencaps show you the key features, however.
The Google Play store, meanwhile, gets pride of place on the homescreen bar, and there's now Google TV specific content including movies and TV shows. No word on when this new third-gen version might actually start arriving on set-top boxes and in smart TVs, however.
[via Engadget]