Google TV To Get TV Everywhere With TNT And TBS Apps Inbound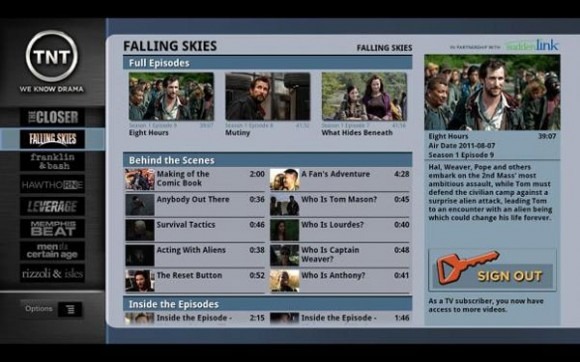 Google TV is set to launch a new version of its offerings later this year. The new version of the Google TV software will bring with it some new features including a TV Everywhere service that will give you access to full-length shows if you are a paying cable customer and can prove it. The system will force the watchers to enter their cable TV credentials.
Once entered the user will be able to get access to full-length shows. The first networks to jump aboard the train are TNT and TBS. You can bet that other networks are watching to see how it goes. I would assume the apps will work pretty much just like the HBO Go and Max Go apps that are available now for subscribers. You have to be with a participating cable or satellite provider and then enter the email address and password you use for the company site on the app to access.
The apps offer access to full episodes the day the episodes air on normal TV. This is an interesting way to give access to users wherever they may be via apps. It is not a good thing in other aspects though. I would love to ditch my overcharging satellite provider and go to services like this. If I have to be a cable provider TV Anywhere is worthless to me since I rarely travel and watch from home or DVR for later if I am out. Networks are really missing the boat with this sort of service in my opinion.
[via Gigaom]