Google TV Tipped For European Launch In September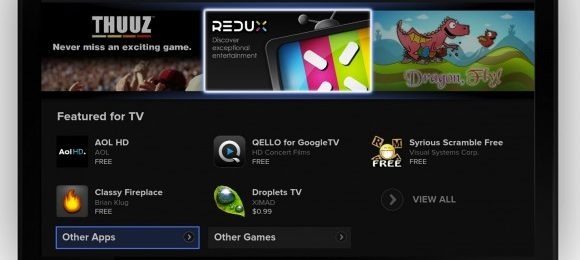 If you're desperately in love with the idea of Google TV, but haven't been able to get in on the action due to being confined to Europe, then there's good news. According to a new report, Google plans to bring Google TV based products to Europe starting from September. Sony is planning to bring two products, although there's no word on if other Google TV partners will be supplying their own wares.
The first of Sony's products will include a Google TV set top box, which will retail for around €200 (~$266). The second will have Google TV integrated into a Blu-ray player, and that product is expected to sell for around €300 (~$400). Both products will launch in France, with releases in the UK, Spain, and Germany also expected.
Both Sony products are said to have Google Play buttons included on the remote controls, allowing users to jump directly into the store to purchase apps, games, and movies. Sony will also include their own services on the device, such as Music Unlimited.
The second wave of Google TV products is expected to go on sale in the United States later this year, from OEMs such as Samsung, LG, and Sony. The new products will move away from Intel's chipset to an ARM-based solution, expected to drive costs down. Having said that, the quoted price for Sony's new products in Europe still seems high to us.
[via GigaOM]