Google Transparency Report shows rising requests numbers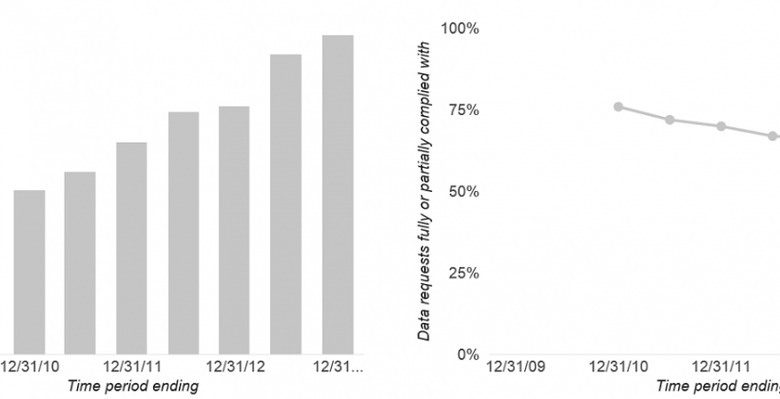 Google has released its latest Transparency Report, and in it is a reflection of our increasingly digital world. The number of data requests in the last half of 2013 was more than double the requests from 2009, when Google first began publishing transparency reports, and was a few thousand more than the same time period ending in 2012.
The total number of data requests in the last half of 2013 came to 27,477, an increase over the same time period in 2012, which came in at 21,380. This contrasts with 2009's 12,539 requests, but is reversed when looked at from the perspective of information provided.

Google shows that information provided in relation to the number of requests has slowly decreased over the years, with last year marking the lowest yet since it began publishing transparency reports. The majority of the data requests came from the United States at 10,574.
Of those data requests, 83-percent of them had some amount of data provided as a result, and concerned 18,254 users and accounts in total. Google is now showing all countries that make data requests, in addition, reflecting places like Bulgaria and Liechtenstein that only had a single request during the entire time period (neither of which resulted in data being provided).
SOURCE: Google Transparency Report