Google to EU: it's not anti-competition, it's evolution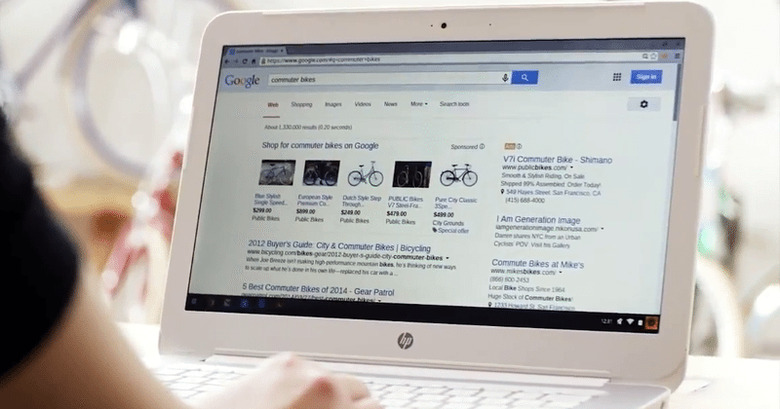 It isn't surprising that Google is being hit with lawsuits, chief among which are antitrust charges. After all, a giant makes for a big, easy target. It also isn't surprising to hear Google take to its online soapbox to proclaim its innocence, while pointing out the weakness of the other party's arguments. What we have now, then, is a legal "he said, she said" between Google and the European Commission's antitrust body, which could eventually lead to the most high-profile lawsuit Google will be facing in that region.
In April, the European Commission filed two antitrust charges against Google. One of those related to how its favored its own Google Shopping results over those of competitors, an anti-competitive practice that is, of course, illegal under the EU's antitrust laws. Back then, Google didn't have a more or less formal statement, but it does now.
Naturally, Google says its practices aren't anti-competitive but a mere effect of delivering quality in search results. It's the usual spiel of how its paid results from merchants as well as specialized groups of organic results are something that has been developed through user and merchant input and analysis of their search behavior. In short, those are the search results that not only uses want but also what merchants want. Not to deliver that would be tantamount to not delivering quality. At least for Google.

But more than just defending its system, Google is also calling out the EU's Statement of Objections or SO for not only being incorrect but also for not backing up the claims with scientific data. According to the search giant, the SO merely says that Google's shopping results have diverted traffic away from shopping services. It doesn't even have any legal theory to back up its proposed solution, which would require Google to show ads sourced by other companies in their own search results. Google says that the remedy is only required for companies who have a duty to supply its own rivals.
".. wrong as a matter of fact, law, and economics." That is basically Google's response to the EU claims. And as they say, them fighting words.
SOURCE: Google