Google tipped to show "Buy" buttons in mobile search results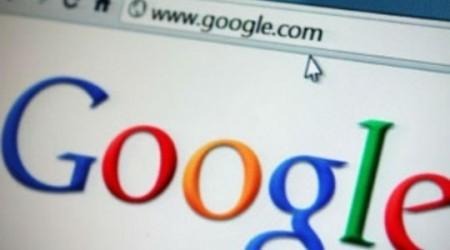 This latest insider info will surely ruffle Amazon's and eBay's furthers. Sources familiar with the matter claim that Google will be slowly rolling out a new feature on its mobile search results that will show a "Shop on Google" for sponsored search results, which will take users to a new page to make tweak the order and make a purchase. This dangerously encroaches on the territory of the two largest e-tailers but it could also sour Google's relationships with other retailers already paying Google for some prime spots on its search results.
Google isn't turning into Amazon. At least not yet. It is simply acting as the middle man between the user and the actual retailer. When a user on a smartphone or tablet clicks on that button, he or she will be taken to a dedicated page for that product, complete with the retailer's branding, where they can choose the same options they would have access to if they visited the retailer's mobile page. Then they can buy the item right then and there.
This is just one of the latest moves Google is making to improve the experience of its search on mobile. Since last year, it has been adding more and more Android apps to its search results, allowing users to discover even apps that are not yet installed that are relevant to their queries. It has also recently given priority to web sites that have mobile-friendly pages in its search results.
The ones worrying most about this new feature aren't Amazon and eBay, ironically. They are the very retailers that are already partnered with Google for sponsored ads. These retails fear that Google shopping feature could simply turn them into the backend of the experience, with users turning to Google's own interface instead of theirs, and hogging all the traffic that should have also been theirs.
But Google is just as concerned about mobile traffic and revenue as these retailers are. Mobile users are more likely to turn to dedicated apps like Amazon's because of the convenience of navigation and buying compared to probably unoptimized retailer web sites. To assuage concerns, Google will be providing retailers with the same information they would have if the users bought directly from their online stores, like names, addresses and e-mails. The only thing Google won't be sharing, however, is payment information, which Google will be keeping for itself. Neither Google nor any of its rumored retail partners, like Macy's, have commented.
SOURCE: Wall Street Journal