Google tests new ad format that shows cost of objects in images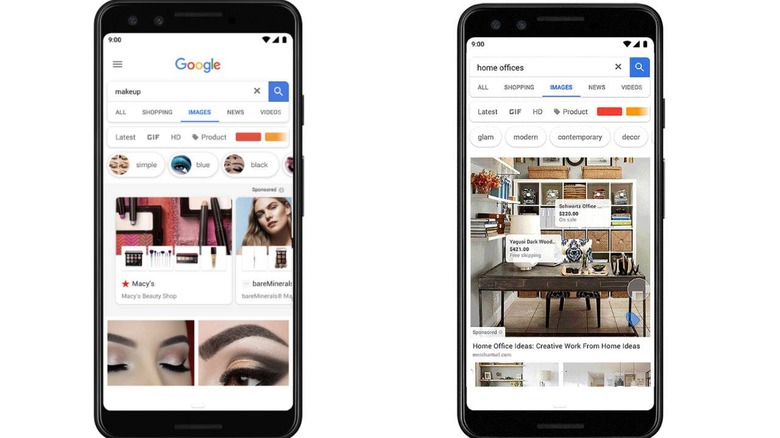 Google will soon make it easier for its users to find and purchase the objects they see in some images. The new advertisement format is called 'shoppable ads,' and it enables advertisers to share images on Google Images that include information on items featured within the photo. An image showing a kitchen may contain purchasing info on the dishes and decorations visible in the ad, for example.
Shoppable ads will be found on Google Images; users will recognize them via the small shopping tag icon on each image's bottom right corner. Highlighting that tag causes price and name information to appear next to images located in the visual advertisement.
Users are presented with the item's name, price, and information related to buying it, such as whether it is on sale or if free shipping is available. This new ad format is only being tested with a small percentage of Google Images users and is currently only available to certain brands.
The advertisements may appear under a number of searches, such as "home office ideas," according to Google. The company says it will be rolling out the new shoppable ads to more categories and retailers over the next few months, but it's unclear when all users will begin seeing the image advertisements.
In addition to testing the shoppable ads format, Google has announced that it is bringing its Showcase Shopping ads format to Google Images. This format is familiar to users around the world — it involves a scrolling carousel of product images, names, price, and brands presented at the top of select Google searches.