Google talks Project Butter for Android 4.1 Jelly Bean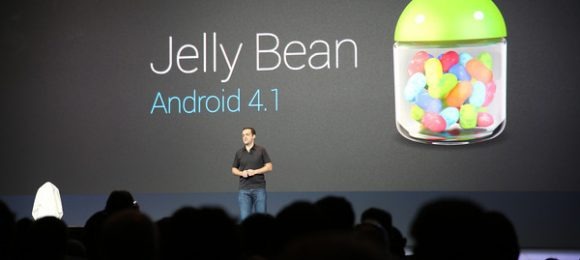 Google has just confirmed its next-gen platform as Android 4.1 Jelly Bean at its major I/O developer conference. The company also talked about an initiative it calls "Project Butter" that's aimed at making the new platform experience "buttery smooth" through three VSync, triple buffering, and touch responsiveness.
Project Butter will be involved in all aspects of Jelly Bean for creating a fast and smooth user experience. Vsync improves the overall graphical performance, while triple buffering allows the CPU, GPU, and display to run together for smoother animation. Touch responsiveness anticipates where your finger will be on the screen.
The difference between the latest Android 4.1 Jelly Bean and Android 4.0 Ice Cream Sandwich was then compared in a side-by-side footage captured on an ultra high-speed camera at 300fps. When slowed down, Jelly Bean was clearly smoother and faster.