Google Street View coming to Singapore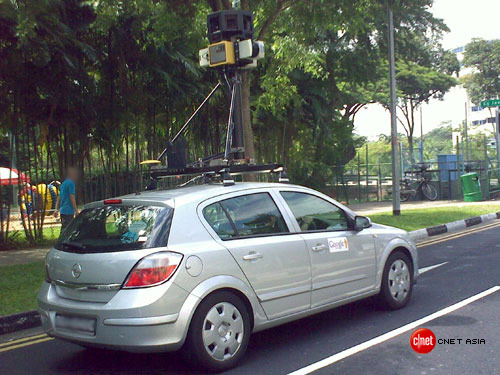 CNET has spotted a Google Street View car in Singapore, which is a pretty good indication as to the company's plans of bringing the service to that part of Asia. And in case you doubted the car was really from Google, the Opel Astra sports sky-high cameras and a ginormous Google logo.  
Upon the snapping of this photo, Google has since confirmed that Google Street View would be coming to Singapore in the months ahead. This is a move in a long series of events of Street View rolling out across the world. In fact, it just came out in Japan earlier this year.
All of this is generally good news as the service expands and making for a more complete user experience. I just wonder how many of those Google cars they have running out there. That's a pretty big undertaking!
[via Crave at CNET]