Google Street View app makes spherical photos useful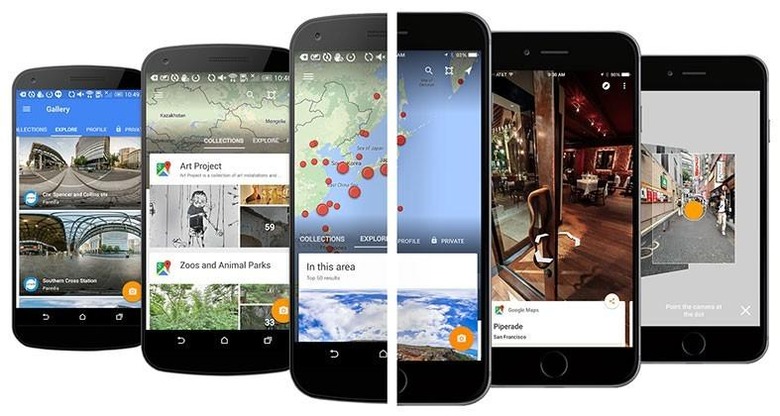 Several years ago Google introduced their own take on spherical photo capture in Android. They pushed this functionality to Street View, their own real-world-capture system for Google Maps. Now they've made it accessible and user-friendly for all people with mobile devices with a new Street View app from Google Maps. This app allows you to capture, share, and view your own spherical photos in as simple a way as has ever been delivered on a mobile device.
This Street View app works with both iOS and Android, ready for iPhone and iPad, Android phones and Android tablets. Inside you'll find 360-degree imagery from around the world AND you'll be able to contribute photos you've taken with your device direct to Google Maps.
Devices like the Ricoh Theta S or NCTech iris360 are able to share to Street View directly – or you can use your standard camera to capture a photosphere piece by piece.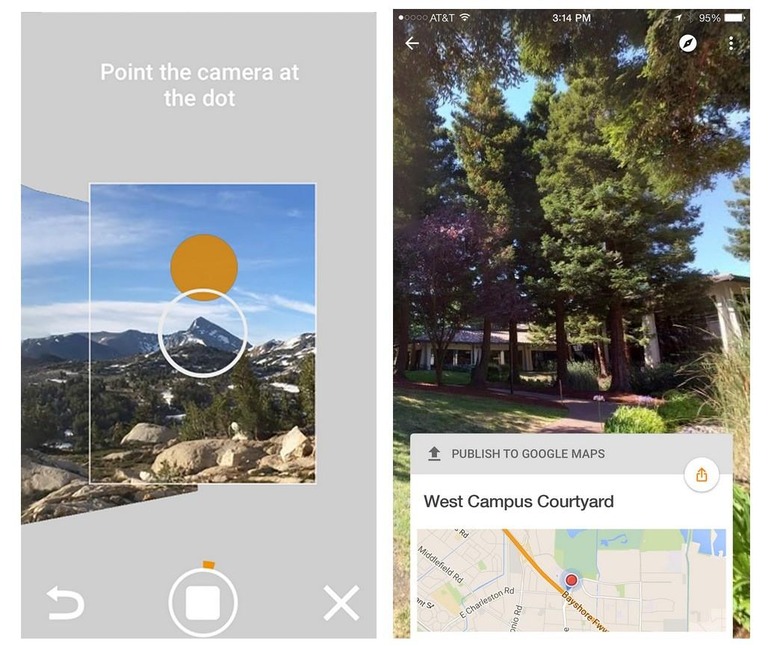 This app works with iPhone or iPad just so long as they have iOS 7.0 or later, straight from the iTunes app store. This app is optimized for the iPhone 5, iPhone 6, and iPhone 6 Plus, but it'll work on other devices too. For Android devices you'll get this app from Google Play – you'll need Android 2.2 and up – so basically any Android device from the past 5 or 6 years.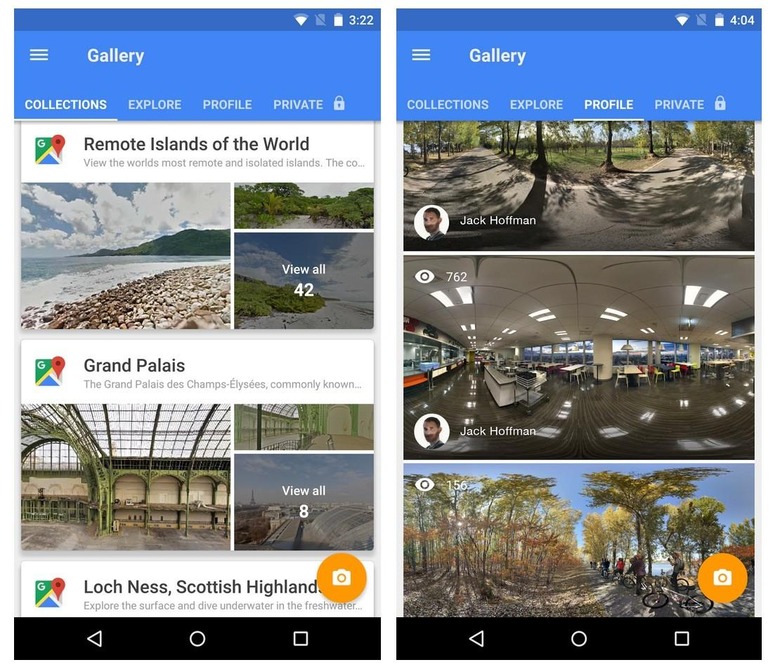 NOTE: This app used to be called Photo Sphere Camera – if you have that app, you'll need only to update to get the newest functionality.
VIA: Google Lat Long