Google Stadia's secret sauce: No cheating, no hacking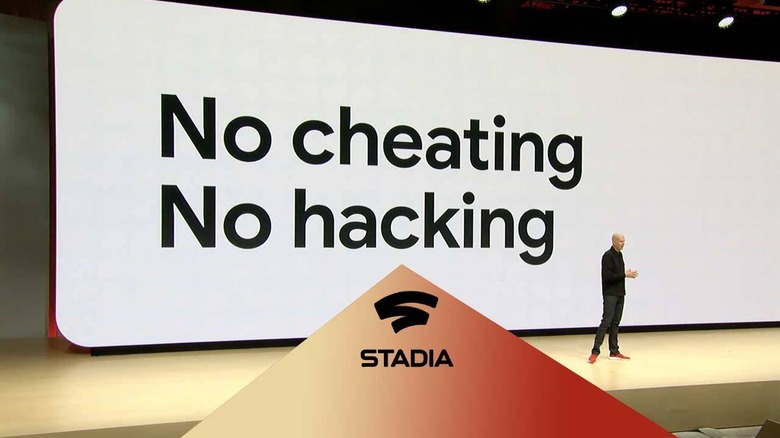 Google Stadia is a streaming game platform that works cross-platform by hosting games on Google's servers and streaming to devices of many sorts. Users will be able to play with ease and without needing to worry about toxic players, cheaters, and/or hackers. Using new technology that takes advantage of machine learning, Google will monitor gamers and make certain they're not cheating or acting like a total jerk.
Google suggests that users need a "high speed internet connection" to connect to the service. The exact speed has not yet been revealed. Users will be able to play on laptops, desktops, "select phones", and "select tablets." Just so long as they run Chrome in some form or another, quite likely.
This system works with both game playing and game watching. Users can "go from watching a video to playing a game in seconds, with even more innovative experience to come for select games." Provided users are able to connect with high enough bandwidth, 4K HDR and 60 FPS will be available.
The system will be available instantly. There will be no downloads, no updates, no cheating, and no hacking. Likely largely because the system detaches the user from the machine on which the game runs, cheating and hacking will be rendered virtually impossible. Parental controls will also be made available in Stadia.
Users will find Google Stadia launched inside the year 2019. Pricing was not announced at the first announcement for Stadia, but by the time you read this, it'll likely be clear through Google's Stadia online portal.
UPDATE: A previous version of this article made erroneous reference to esports brand FACEIT.