Google Stadia Web store holds clues to upcoming features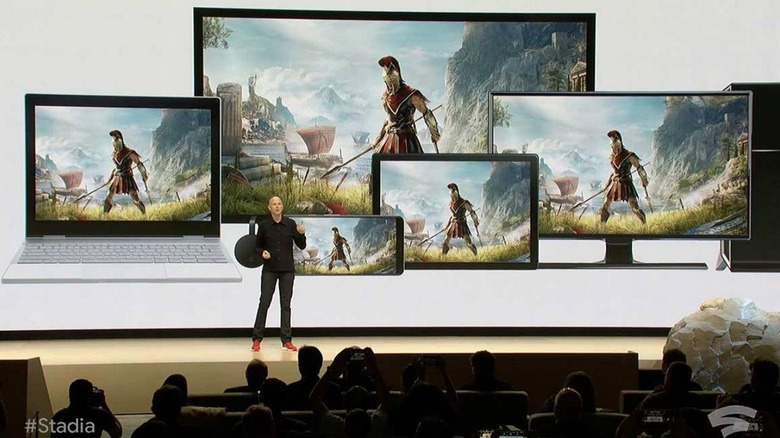 It wasn't too long ago that Google announced the availability of browsing and buying games from a website rather than just an Android phone. And as with any website, Stadia's web storefront is a tempting place to look for hidden treasures. That may indeed be the case and, in addition to the kind of lists that will let players browse games according to their interests and preferences, the website also reveals unconfirmed future features that will put the game streaming service on the same footing as almost all gaming platforms.
Previously, Stadia subscribers could only purchase games from the mobile app, which seemed to be antithetical to Stadia's promise of device-agnostic gaming experience. While the "blessed" Chromecast is ironically still left out in this aspect, players can now see what's available and buy titles from the comforts of their desktop computers. Of course, there's not much on there at the moment but prodding minds discovered what Google has planned when the platform does grow.
Just like the Google Play Store, it seems that the Stadia store will revolve around dozens of lists of games based on genre, popularity, and more. These can include anything from Newly Added to "Popular on YouTube". There's even a list for games that will soon be kicked out of the Stadia Pro's rotating roster of free titles.
The list of lists, however, also reveals games that have functionality that Google hasn't even talked about yet. There are cross-platform games, which hints at some sort of cross-platform play. There are also demos and trials for testing out games before buying. Stadia will also be able to let players pre-order games, which would be handy for Cyberpunk 2077.
Google will need to populate Stadia with more titles first, of course, and that's something that has yet to happen. Considering it hasn't spoken about these features at all yet, there is no foreseeable timeline for any of these new features. They could, however, be vital in making Stadia a more serious competitor to traditional PC and console gaming platforms.