Stadia Crowd Play and State Share take streaming to new dimension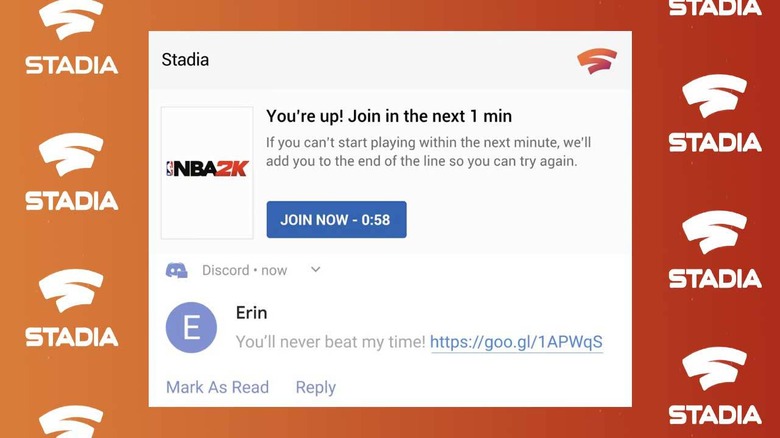 With Google Stadia, cloud gaming is about to get a lot more interactive – especially on the streaming front. Users will be able to stream gameplay in the Stadia platform (in a web browser), and can use Crowd Play and State Share to invite viewers in to play, too. With Crowd Play, it's about joining in live, with State Share, it's about a challenge. All of this was announced with the promise that Stadia would work on desktop and mobile platforms alike.
Much like turn-based multiplayer games, State Share saves a game at a certain point. The user wants the eventual player of the game to start at a unique point in said game, so they hit the State Share button. Once this shared state is clicked upon, the clicker jumps in on the game starting at the exact point at which the first user saved.
With Stadia's Crowd Play, viewers of games streamed on YouTube can jump in on said game. There'll be a little Stadia box in which the button "JOIN THIS GAME" will be found. This button will also show a (# in line) identifier to let the user know if they'll need to wait for another player to leave the game in order to join.
Above you'll see some Crowd Play action. This was captured from Google's official live stream of their Stadia reveal event. That was back when the system was FIRST revealed – so don't be surprised if the UI and etc changes before launch.
Also in the mix is Stream Connect, a system for multiplayer gaming that enhances views. Stream Connect renders a players camera onto a surface in another player's view. So you'll be jammed deep into the game – deeper into the game than you've ever been jammed before. Hit up the timeline below to learn more about Stadia – it'll be launched later this year, and pricing has yet to be revealed.