Google Stadia Day One titles now include 22 games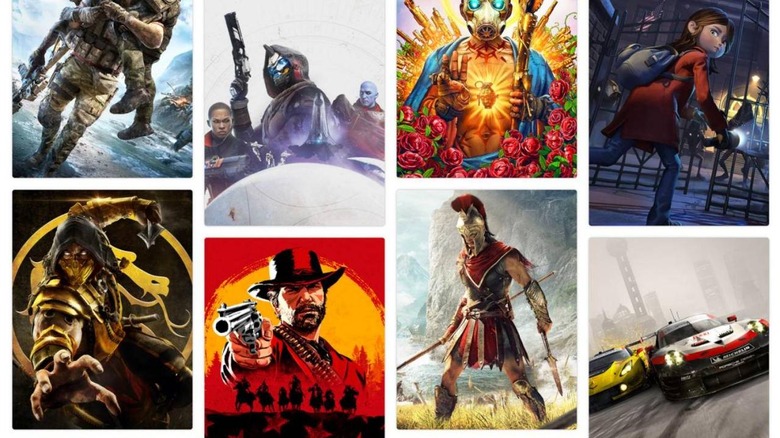 Google made it clear, though just a few days before its scheduled launch date, that its Stadia game streaming service wouldn't be feature complete on Day One. That might have been acceptable if Google keeps its promise to push out updates quickly but one aspect that was mocked, directly and indirectly, was its sparse list of 12 launch titles. It seems that Google has taken the criticism to heart and, by some miracle, is now expanding that list with ten more, bringing the total games you can play to a still relatively small twenty-two.
If you're paying $10 a month for any streaming service, you are a bit entitled to expect a rather sizeable catalog of content to choose from. Granted, you're unlikely to finish all 12 games in a month but the initial set might not appeal to all Stadia subscribers. The more variety you have, the more chances you'll be able to hook in more gamers and, therefore, more subscribers.
One can only imagine what strings Google had to pull to make this happen. Or perhaps these new titles were already scheduled to launch in a few days. Either way, Google VP and GM Phil Harrison proudly announced on Twitter that there will be 22 games to choose from when the service launches, not just 12.
Excited to announce that we are INCREASING the Day One launch line-up of titles for @GoogleStadia – we now have TWENTY TWO games launching with the platform on Tuesday. Huge thank you to our game developer and publisher partners for bringing more titles #stadia

— Phil Harrison (@MrPhilHarrison) November 18, 2019
The Verge's Sean Hollister tweeted screenshots of the full list and these ten titles have just been added:
• Attack on Titan: Final Battle 2
• Farming Simulator 2019
• Final Fantasy XV
• Football Manager 2020
• Grid 2019
• Metro Exodus
• NBA 2K20
• Rage 2
• Trials Rising
• Wolfenstein: Young Blood
And to make it complete, here are the original 12 that were supposed to launch by their lonesome self:
• Assassin's Creed Odyssey
• Destiny 2: The Collection
• GYLT
• Just Dance 2020
• Kine
• Mortal Kombat 11
• Red Dead Redemption 2
• Rise of the Tomb Raider
• SAMURAI SHODOWN
• Shadow of the Tomb Raider: Definitive Edition
• Thumper
• Tomb Raider: Definitive Edition
It's still a small number considering the number of games available in the market today but it's also new technology, which means it needs some time to prep. Hopefully, Google already has the next batches ready to be announced, presuming, of course, Google Stadia doesn't turn out to be a dud.