Google Stadia data usage should caution early adopters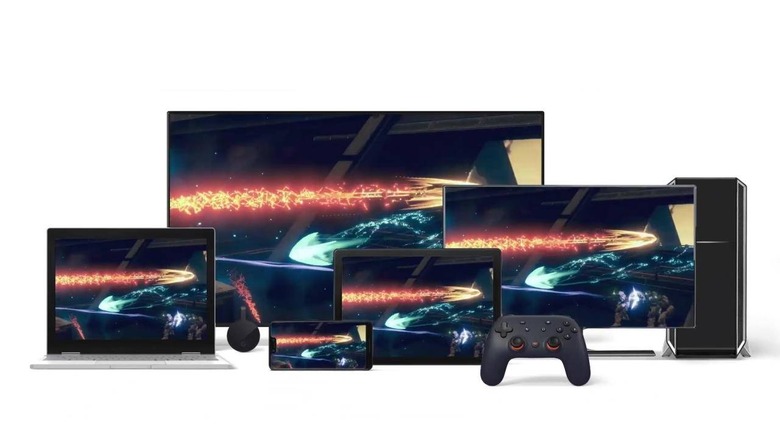 If some game platform makers are to be believed, streaming is the future off the industry. At its promised pre-E3 announcement, Google joined those voices with Stadia, formerly known as Project Stream. It had laid out most of the details you'd want to hear, like pricing for the service itself as well as the cool features it will enable. But one detail Google may have left out is one that early adopters, actually any future subscriber, should be on the lookout for: how much data you'll consume.
To be fair, Google did put out some numbers, mostly to whet your appetite and set the upper and lower limits of how much bandwidth you'll need. At the very least, you should have a 10 Mbps line for the base 720p 60 fps video and stereo audio. But if you really want to max out Stadia's promise of 4K 60 fps 5.1 Surround Sound, you'll want a 35 Mbps connection.
Those speeds might not be staggering but what sets Stadia apart is that you'll need to be connected to even run the game, not just to connect to some server for authentication or leaderboard data. PCGamer did the math Google didn't make public and ended up with these figures. At 4K streaming, you'll be using up 15.75 GB in just one hour. At 1080p, it's nearly halved at 9 GB per hour and 4.5 GB per hour at 720p.
That could put a dent in users' data plans. With Comcast's 1 TB per month data plan, Stadia subscribers will reach that limit with just 65 hours of game time at 4K. The more 1080p60 does bring the total up to 113 hours, but that may be significantly less than how many hours gamers spend playing in a month. And that's presuming that Internet connection won't be used for other purposes like browsing, streaming music and video, and downloads.
Data usage is one factor few of these game streaming services talk about because it bumps up the total cost of the subscription. You may be paying $9.99 a month but you might find yourself bumping up your data plan to accommodate the additional usage. Of course, the advantage of Stadia is that you won't have to buy a new PC or console for it.