Google smartwatch patent gets approved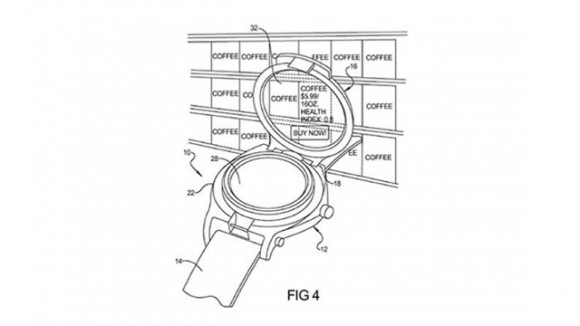 Smartwatches have been gaining a little bit of traction somewhat recently. Even though Sony's own smartwatch was a little less than steller, the infamous Pebble smartwatch was a huge success on Kickstarter, getting over $10 million in funding. Google may also be getting into the smartwatch market, as an interesting patent filed on behalf of the search giant was just approved.
The patent in question was filed around this time last year, and it's finally been approved by the US Trademark and Patent Office. The patent describes this supposed smartwatch as being equipped with a camera and uses a clear flip-up cover that can display augmented reality information. There's also a "wireless transceiver" that will allow the watch to connect to wireless networks.
There's also a "tactile user interface" that "can be configured to provide interaction between a user and the smart-watch." Overall, it sounds like a pretty comprehensive little device, certainly more advanced than the smartwatches of today. We're pretty curious as to how Google plans to introduce this kind of smartwatch to consumers.
Obviously, details are still pretty slim at this point. There's no prototypes or mockups that we know of, so all we can do right now is just sit and wonder what this smartwatch will be like. If a Google smartwatch does end up hitting the market, it'll most likely see a slow rollout with a pretty big price tag possibly — similar to how the company is handling its Google Glasses.
[via Engadget]