Google Slides Gets Offline Editing And Presentation Features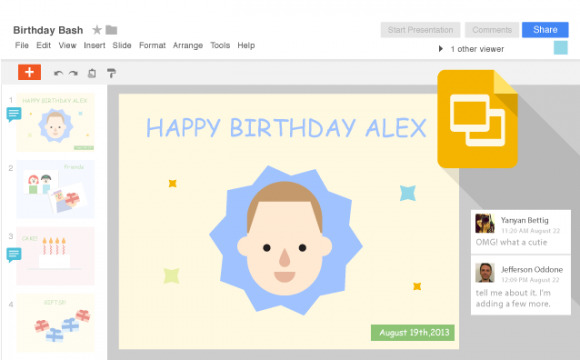 Google offers many services via Drive, including Slides, which is similar in nature to PowerPoint, allowing users to create slide presentations. While Slides has been accessible to users offline, it lacked some features that made it useful sans an Internet connection. A lot of those downsides end today, with Google announcing that is has implemented a handful of features for offline use.
Starting today (the features are being rolled out over the course of the day, although it looks like they're all there now), Google Slides users can now do the following sans a live Internet connection: create presentations, edit presentations, and – most convenient out of the bunch – give presentations, as well as leave comments.
This is a massive boost to the service, which was otherwise severely limited compared to its competition by the need for an Internet connection. While offline editing was perhaps a forgivable feature omission, the inability to make a presentation offline made the entire service highly inconvenient to many users.
Google Docs has already had an array of offline editing features, and so this move increases Google's cloud-based productivity suite's usefulness for more users who have more than casual needs. According to the announcement, Google Sheets, a spreadsheet app, is the next slated to get some offline editing features.
[via Google Drive Blog]