Google shuts down Slide to focus on Google+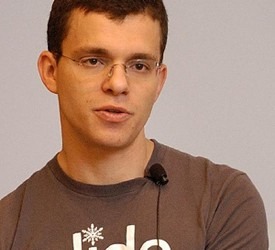 Google is shutting down its Slide team, which has been running as an independent unit since it was bought over a year ago for $200 million. Slide was a social apps startup with its acquisition part of Google's plans to get more social. But, that was before the success of Google+.
All of the Slide apps, including the newer ones that the team has been developing for the past year within Google, will get axed except for one. These soon to bid farewell apps include Disco, Pool Party, Video Inbox, and even the recently launched Photovine. The only one left standing is Prizes.org, which was developed for Google by the Slide team in China.
The Slide acquisition last August was under the direction of past CEO Eric Schmidt, who sought not only Slide's social advantage but also its proven leader Max Levchin, who was the founder of PayPal. Since then, Larry Page has stepped in as CEO and the Google+ efforts are proving to be strong under the lead of existing execs, Vic Gundotra and Bradley Horowitz.
[via TechCrunch]