Google shows Windows 8 users how to easily ditch Bing and IE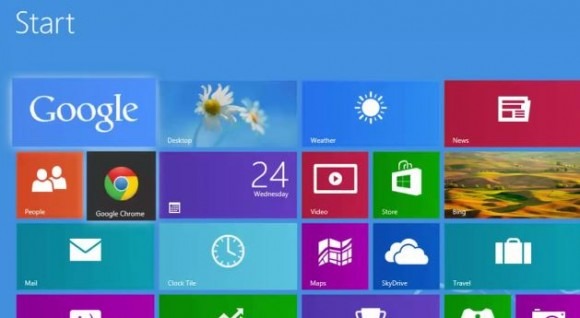 Windows 8 is here at last and, for the most part, we think it's pretty great. However, as with all new Windows installs, Internet Explorer and Bing are both present. Most people would rather leave those two behind and use different browsers and search engines instead, and today we're seeing Google capitalize on that. Google has launched a new "campaign" of sorts to get new Windows 8 owners using both its search engine and Chrome as quickly as possible.
It's called "Get Your Google Back," and the big G has even launched a new website with the sole purpose of getting its products on your Windows 8 machine. The process seems painlessly simple – once you've got Windows 8 installed on your computer, open up Internet Explorer and direct it to getyourgoogleback.com. Once you're there, you'll be prompted to install the Google search app for Windows 8.
The website also has a button to make Google Chrome your default browser, and clicking that button will begin the install of Google's much-loved Chrome. The whole process is laid out in the handy little video posted below. Google gets bonus points for setting the video to a strikingly good cover of Jackson 5's I Want You Back.
And there you have it – just a few simple steps and you can have Google search and Chrome tiles right there on your Start screen. Are you a new Windows 8 user who will be following Google's advice, or are you going for a different search/browser combo? Let us know in the comments below, and be sure to check out our story timeline for more on Windows 8!