Google Shopping Express opens shop in Manhattan, West LA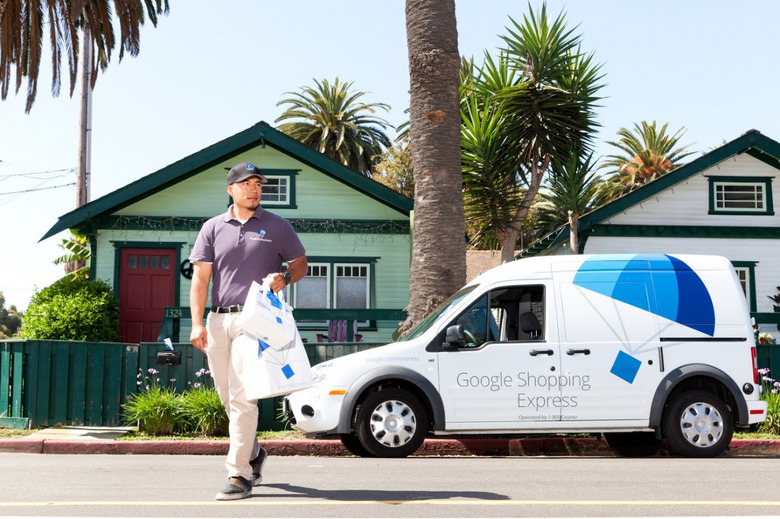 Further encroaching on Amazon's comfort zone, Google has started the expansion of its Shopping Express service. Now it is also ready to go through your shopping list for you and bring them right to your doorstep if you happen to reside in West Los Angeles or Manhattan.
Google unveiled its Shopping Express service March last year and was seen as the tech giant's face off with Amazon Prime. But while Google does deliver whatever you can grab from its catalog the way Amazon Prime does, it tries to appeal to a different kind of buyer. Google Shopping Express, as the name would suggest, is more focused on items you'd usually go to the supermarket for on a good day. On a bad day, when you have no time or no energy to run your errands yourself, you can instead let Google do it for you.
Starting today, those in Culver City, Inglewood, Marina Del Rey, Santa Monica, Venice, West Los Angeles, and Westwood can lay claim to items sold from stores such as Costco, Guitar Center, Smart & Final, Staples, Toy"R"Us, Walgreens and more. Or if you're living in Manhattan, take your pick from Babies"R"Us, Fairway Market, L'Occitane, Target, just to name a few. Don't feel bad if you're not yet included in Google's list, though, as the company promises to expand to locations such as Beverly Hills, West Hollywood, Queens, and Brooklyn in the coming months,
There are no hidden surcharges or mark-ups and items will cost just as much as they would if you had gotten them off the shelves yourself. You can even avail of in-store discounts without actually being in the store. Ordering can be done via the Google Shopping Express website or the mobile apps. You don't even have to be home while doing so, but you will have to indicate a window of time when you are most likely to be at home to receive the goods.
Google is offering several incentives to tempt new users to sign up. Those who will be joining in on the grocery spree will get six months free of unlimited deliveries, provided you are of good credit standing. There is also a $10 discount for your very first delivery, but better hurry as it only applies until the end of the day.