Google sends Street View trikes down Amazon and Rio Negro rivers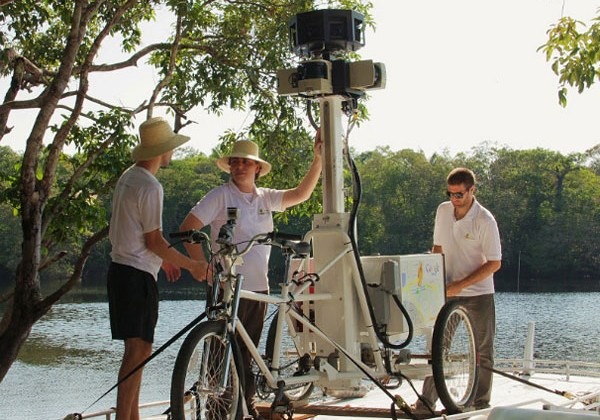 Google is set to tackle some of the least populated places on earth with its Street View trikes. Google will be sending the trike down the Rio Negro and Amazon River strapped to a raft. I would hate to be the Google worker tasked with that job. The Amazon River is well known for all sorts of vicious animals like piranha and all sorts of other things.
Google wants to document the Amazon so we can explore from our computers. The trikes will also head down the Rio Negro as well. The project will be a collaboration between the Brazilian and US Street View teams. In the first phase of the project, the Street view boats will head down a 31-mile section of the Rio Negro River and the images will be 360-degree views.
The Google Earth outreach teams and the Amazonas Sustainable Foundations (FAS) are participating in the project. Google will later send the boats down the Amazon and along trials through the rainforest. I guess we won't see any Street View pranks along the river or trials in the Amazon jungle. We have seen some humorous pranks on the Street View cars in the past like the little girl that played dead.
[via PC World]