Google seeks permission to build 4.5-meter satellite dish array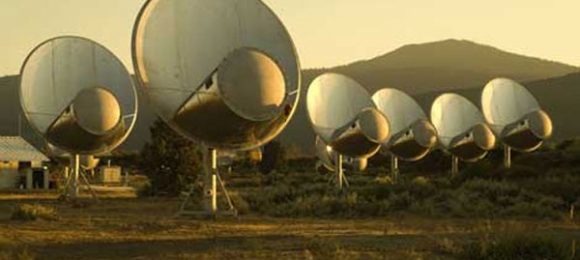 Before you get too excited, Google is not looking to start its own search and for extraterrestrial life. The photo you see here is of a SETI array that happens to look much like what Google is seeking to build near its data center in Council Bluffs, Iowa. Rather than searching stars for signs of life, it appears Google wants to use its satellite array to receive content feeds from broadcast networks.
The content could then be shot out over its high-speed fiber-optic network for people to watch. Filings show that Google is seeking to register a C-band receive-only earth station along with a Ku-band receive-only earth station, both near its data center. That application outlines the 4.5 m satellite dish array along with permission to access transmissions from satellites, including Intelsat 9, which carries international television programming.
The data center in Council Bluffs, Iowa is a few hundred miles away from Kansas City, which is the city Google selected last year for its massive fiber optic project. That project will see the city wired for high-speed fiber-optic Internet service. The building of that network was delayed in part due to arguments over where Google could run fiber-optic cables on the existing network utility poles.
[via DataCenerKnowelge]