Google Search on iOS gets deeper app integrations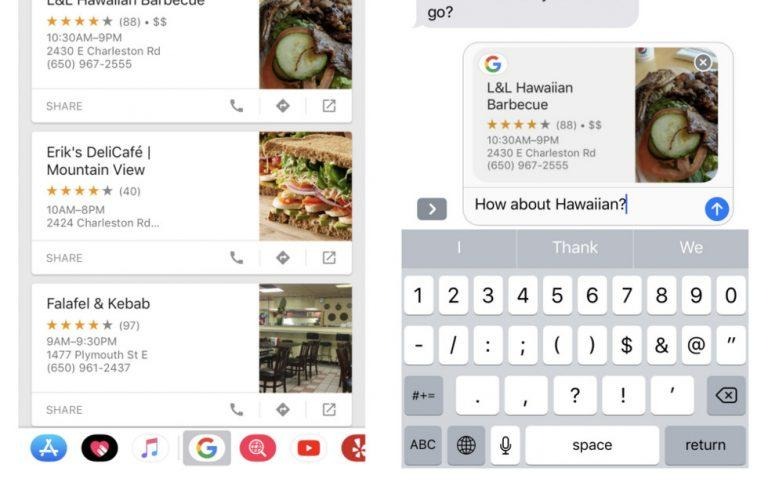 Google may have its own mobile and desktop platforms but it would be foolish to ignore the fact that it doesn't have a monopoly on those. And while it has indeed made some of its apps and services available on iOS, some of them felt more raw than others. And many felt almost foreign compared to native iOS apps. That changes today for the Google app on iOS. The latest update to Google's mobile Search app now integrates better into Apple's platform allowing you to search from anywhere, anytime.
It isn't uncommon to want to look up something while you're in the middle of a conversation. No matter how fluid mobile UIs have become, it's still a disruptive process to switch back and forth between apps. Thankfully, Apple has allowed third-party apps to hook into iMessage, which is exactly what Google has done. Simply reveal the list of iMessage extensions, tap on Google and search away. A simple tap will likewise let you easily share that fruits of your search in that conversation without missing a beat.
Google Chrome may be available on iOS but not everyone is a Chrome user. Especially those already hooked into Apple's ecosystem. For them, Safari is the bee's knees of browsers, even if they may disagree with the default search engine. Say you're already reading a web page and want to search something related on Google. Your default action is to type in the address bar, provided you've already set Google as your default search engine. Google has something faster. Simply share the page with "Search Google" using iOS own sharing feature and you have instant search results you can tap through.
The Google Search now also supports iOS 11's biggest feature: drag and drop sharing. Simply select text, links, or images and drag them to another window or app and you're done.
While it may seem that Google is now trying to woo iOS users, this update is really a subtle way of making sure that users will always be able to Google Search, even if they won't use other Google iOS apps. Those users need not do anything but update their Google for iOS app to get these features. Unfortunately, the iMessage extension is only available for those in the US for now.