Google desktop search now shows Tweets and Twitter accounts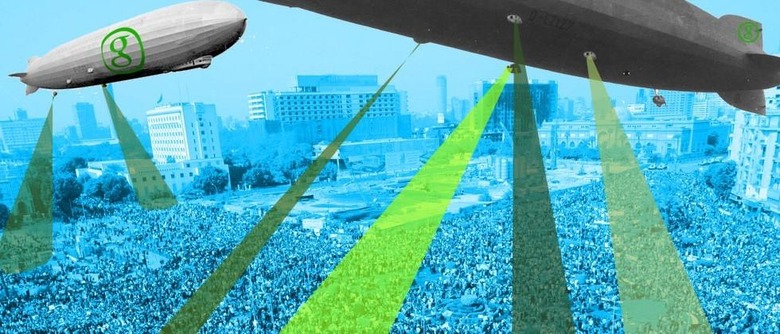 Earlier today Google Search added Tweets from Twitter to their real-time search results on the desktop. This addition was implemented in the mobile Google Search console earlier this year, and is rolling out to desktop interfaces throughout the day. Google's results will now – or will soon, for you – show Twitter's Tweets along with standard search results on your desktop machine, especially when search terms have to do with keywords that are blowing up on Twitter at the time the search is made.
Today Google gave two examples of functionality with the new Twitter results, one of which was searching for a particular user from Twitter. Searching for "NASA Twitter" will not only show you a link to NASA's official Twitter page, it'll show you NASA's most recent several Tweets, all inside Google.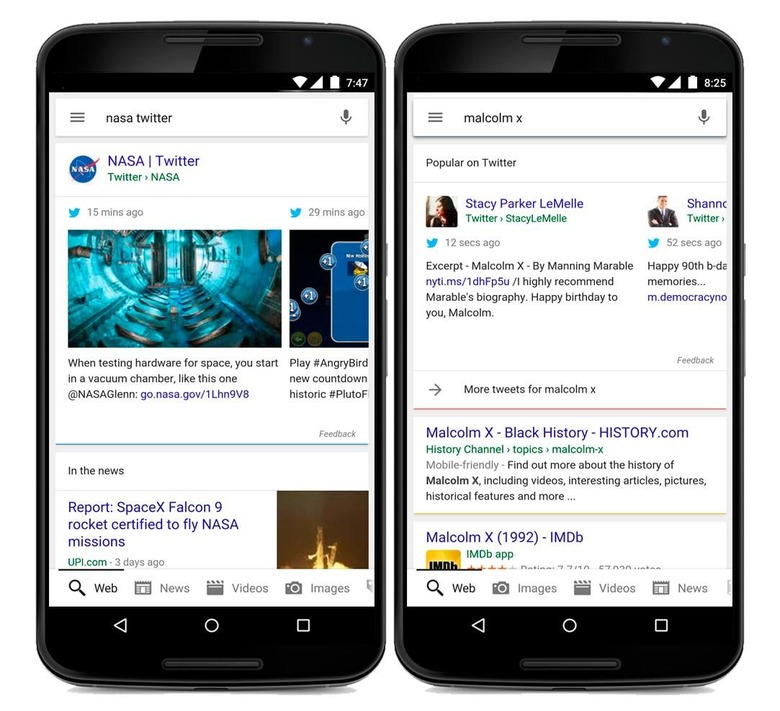 Google also gave the example of searching for a famous birthday. If today is Malcolm X's birthday, for example, and you search for Malcolm X, you'll find "popular on twitter" results with a link to "more tweets for Malcolm X".
The roll-out for this app began earlier this year for mobile browsers and on the Google app for both iOS and Android devices, while today's roll-out includes desktop internet browsers as well. Google suggests that they're bringing this functionality to more languages soon.
UPDATE: According to Google, desktop roll-out of Twitter searching in real-time has begun to roll out this afternoon. Let us know if you can see results yet!