Google Search Makes It Easier To Access And Control Your Data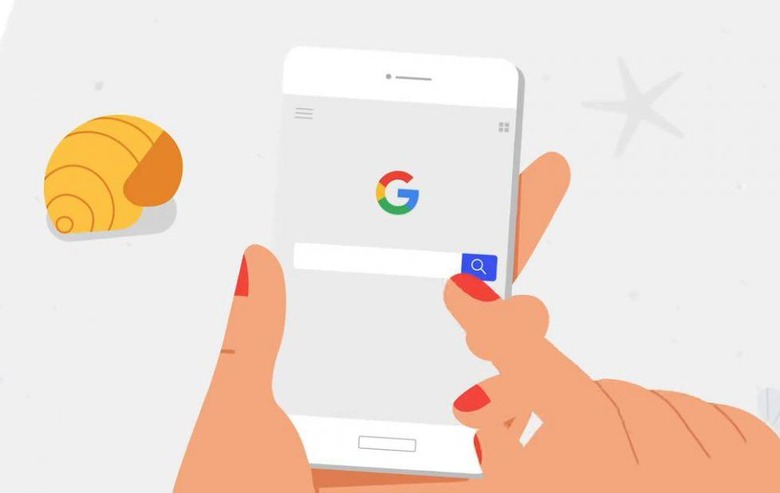 With a company as far-reaching as Google, concerns about user data are naturally always at the forefront (or at least they should be). Google, after all, collects a lot of data on its users so it can serve those users with targeted ads. One of its biggest sources of that data is Google Search, which serves as the company's marquee product. Today, Google announced that it's making it easier to see the data that has been collected and manage it.
This isn't a massive change in the grand scheme of things, but it is the start of a new initiative that will make it easier to control your data directly within Google's products. Beginning today, you'll be able to access and manage your history within Search itself, and you'll also be able to learn how Search uses your data and what kind of data it collects.
Previously, you'd have to go into your Google Account to manage this data or learn about privacy topics, but now Google has added the option to quickly access it from Search. This new functionality extends beyond merely managing your Search data though, as you'll also be able to access your Ad Settings and your Activity Controls, which allow you to determine the information Google saves and what it doesn't.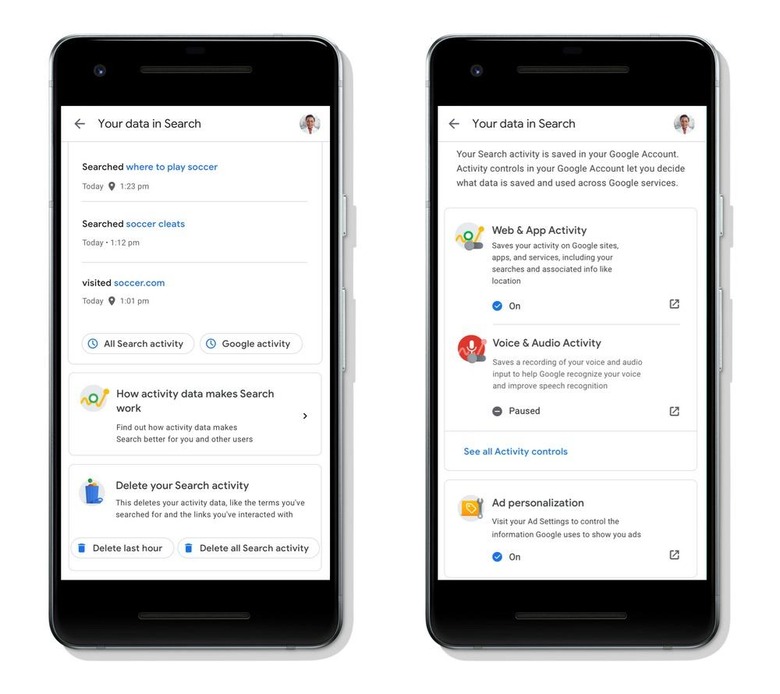 As stated above, this is one part of a larger initiative to make your data and privacy controls easily accessible within Google's products. Search is only the first product this new quick access is launching in, and Google says that next year, this functionality will come to Google Maps and other Google apps.
For now, however, Search is the first and only product getting this quick access feature. It's rolling out today on Search for desktop and mobile web, with a Google App launch for iOS and Android happening at some point in the next few weeks. To access these settings, simply click the button at the bottom of Google's homepage that says "Control your data in Google Search" if you're on desktop, or open the menu and select "Your data in Search" on mobile web.