Google Search gets a dedicated stocks and finance tab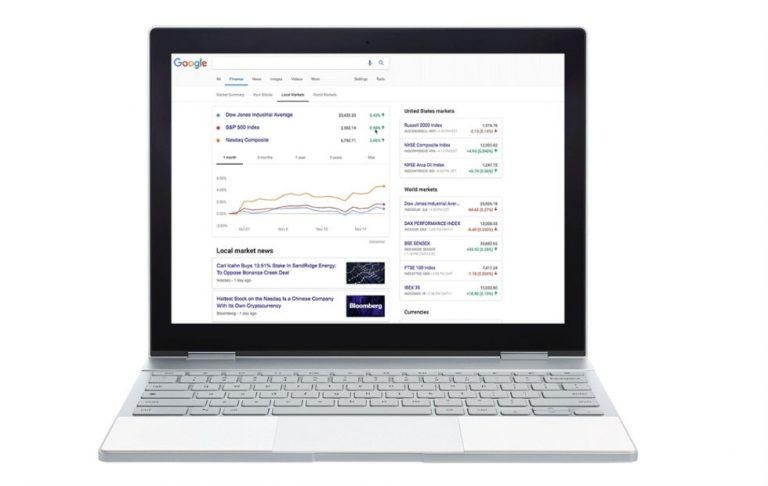 Google has observed a big change in interest regarding stocks and finance over the last five years, and so it is introducing a new search feature that will cater to those users. Google Search on both mobile web and desktop are getting a new "expanded finance experience," says Google, which introduces a new tab to the search menu called "Finance." The tab is dedicated to financial details.
The tab will only be relevant to those with an interest in stocks and similar financial data, but is a convenient addition regardless. The tab aggregates important information, such as how your stocks are performing, insights into companies, and the latest news on the market. As well, the page will recommend stocks to users based on their interests, and more.
The tab presents all of this information in a clean, organized design. News is presented in the same style as links on Google News, while sidebars include things like US Markets performance snippets and the latest data on how currencies are performing. As this new tab takes over, some aspects of Google Finance are being retired.
For example, the company says that the portfolio feature in Google Finance is being retired, as is the ability to download the portfolio, plus the historical tables. Assuming you have a Google Finance portfolio, though, you'll sill be able to access its list of stocks via Your Stocks in search. Notifications regarding big changes to the stock performance will still be delivered, as well.
It isn't clear how widely this new tab is available to users at this time; a quick search for Microsoft stocks, for example, doesn't include a Finance tab on the search page for us at this time.
SOURCE: Google Blog