Google Search Definitions And Synonyms Get Expanded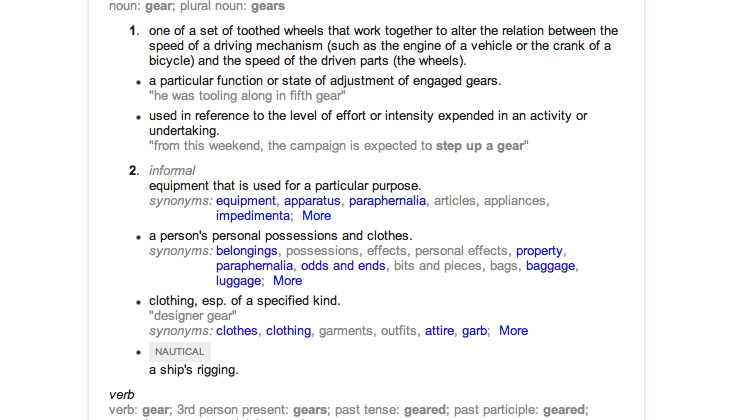 Just about everyone has used Google to look up the definition of a word before. You know, you just type in the word "define" followed by the word you want to look up and the definition will appear above the search results. That still holds true now, but a recent update for both desktop and mobile search applications provides even more information than simple definitions.
Along with the definition, the parts of speech, pronunciation, and synonyms you're used to, you'll also be presented with even more synonyms for the word, sample sentences, and antonyms to give you a much deeper understanding of the word you decided to look up.
If you click the arrow down button, you'll be presented with even more information, like alternative uses of the word and its origin. For instance, did you know "gear" has Scandinavian roots and is virtually unchanged from Middle English? Well, now you do!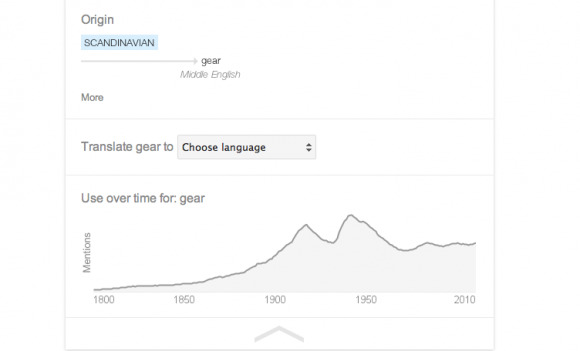 Built right into this search result is the option to have the word translated into one of over 60 different languages. Apparently, the word for "gear" in Norwegian is "utstyr." Finally, the last bit of info is a graph that shows how much the word has been used over the past 200 years or so. It's plenty of information to keep even the biggest word nerds among us occupied. The feature is limited to the U.S. right now but it will no doubt be expanded in the coming months.
VIA MobileBurn