Google Search adds audiobook results with public library links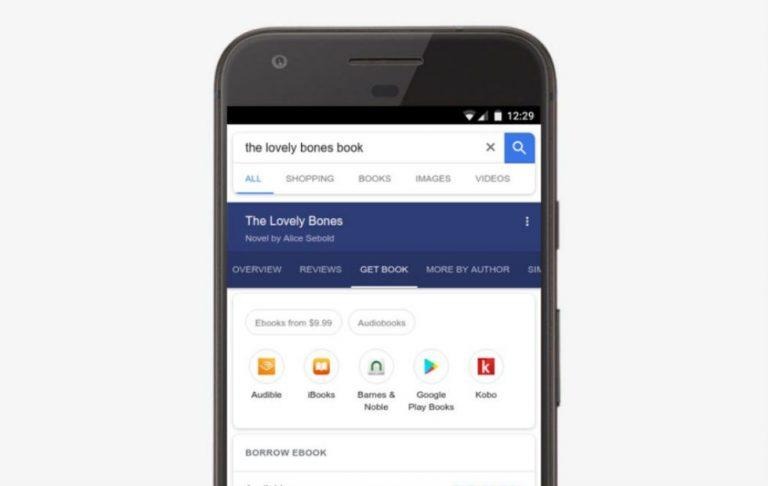 Search for a book in Google Search and the top results pane will now feature a section dedicated to audiobooks. As podcasts regain popularity, many people are turning their attention to audiobooks with renewed interest. Life is busy and audiobooks offer a way to "read" when you're on the go, filling those daily commute hours or downtime at the office with chapters from your reading list.
As shown in the Google tweet below, the audio book section presents the user with convenient links to apps where they can buy the audiobook, such as Audible, Google Play Books, and Kobo. The listing includes a price for the book front and center so you can decide right away if it is in your budget.
Have audiobook, will travel. Book the perfect holiday road trip read with new audiobook options, now in Search. pic.twitter.com/GHPmAaDWjX

— Google (@Google) November 29, 2017
Below that is a section where you can find places to borrow the ebook, namely public libraries that have the book "in stock" through their digital download partnerships. If it has been awhile since you last used a library card, prepare to be amazed: many public libraries let their patrons download the ebook for free onto their phone for a limited amount of time.
The ebook listing shows which libraries close to your location have it available. You'll need a library card to get it — depending on your location, the library card may be good for all of the public libraries in the county, so you may have multiple places to choose from.
Surprised to see Google Play Books listed as a destination for audiobooks? Android Police reported earlier this month that it had found signs in an APK teardown that Google may start offering audiobooks for say through Google Play; the tweet above seemingly confirms that.