Google Search 2.0 for iPhone and iPad Review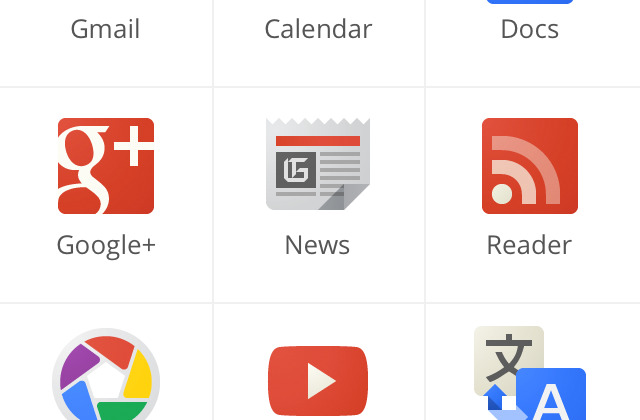 This week Google has let it be known that they've got Google Search 2.0 out for download with improvements for both the iPhone and the iPad. What we're seeing here is a complete redesign in user interface, speed improvements galore, and a lots more gesture actions than ever before. This version of Google Search gives you quick access to all apps Google such as Gmail, Calendar, Docs, and more, and may very well be the best single Google app for iOS yet.
This update allows you working at full screen automatically on the iPhone, with controls revealed when you scroll up and hidden when you scroll down. You've got a full-screen image search in the iPhone version, and in both the iPhone and iPad version you've got the ability to swipe back and forth between Google Search and your search results in integrated browser form. You can switch between images, places, news, and more just as easily as well with a tap.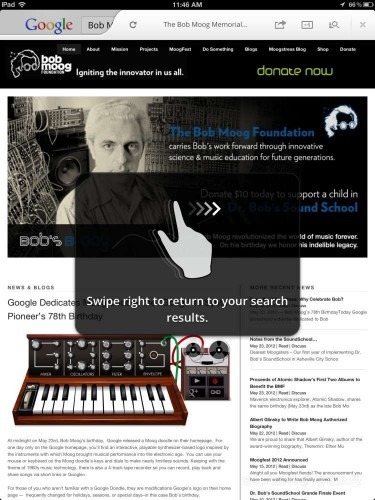 In this apps in-app browser you've got the ability to search for text within a page, and both versions of the app allow you to now save images to your camera roll – great for searching for and adding nice new wallpapers to your device. This version of the search engine is faster than we've ever seen before, and now with Google's quick access to the rest of their application interfaces through this one simple Google Search app, there's no real reason to have multiple iterations sitting on your home screen – convenient!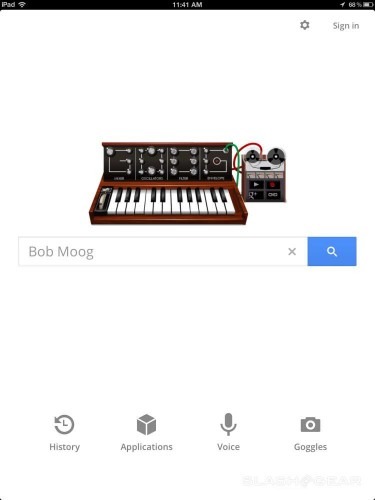 There's no reason not to download this app, even if you're just going to use it for search. You can grab it from the iTunes App Store right now for free, and start working with Gmail, YouTube, Google Translate, Google Plus, Google Reader, and Picasa right now – all from the same place!