Google Rolls Out Updated Image Search, Offers Inline Information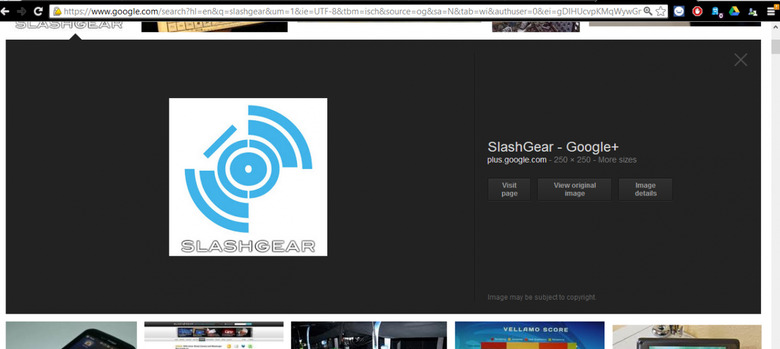 On January 23, we reported that Google would be rolling out an updated image search in the near future, promising faster browsing and less clicks. That time has come, with users getting an inline panel containing the image they clicked, as well as its relevant meta data. Check out the details after the jump, then head over to Image Search for a hands-on look at the new features.
The inline panel shows the selected image, as well as its associated meta data, including the domain of the website it is found on and its resolution. Below the meta data are three clickable options: "Visit page," "View original image," and "Image details." According to Google, the updated Image Search provides a total of four clickable links.
Viewing the original image takes the browser directly to the image's URL, while visiting its page takes you to the Web page where the image is located. The iframe previously utilized in Image Search has been eliminated, speeding things up and reducing the load on the image host's servers. Image results can easily be navigated using the keyboard.
Says Google, the testing it performed on the change demonstrated a higher click-through rate for the websites that host the images. The changes are said to be the result of feedback from both general users and from webmasters, solving some common complaints while improving the overall service. What do you think of the new update? Let us know in the comments!