Google revamps iOS Search app with Google+ styling, full-screen mode, and more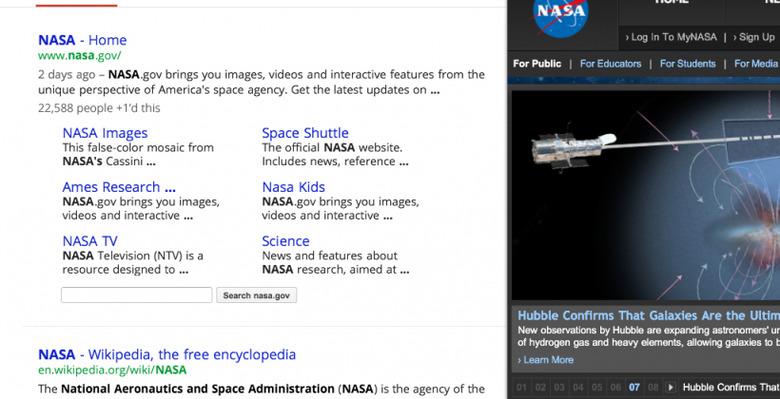 Google today released a major revamp of its Search app for iOS devices with major interface enhancements designed for the iPad. The update brings a slick new UI, which Google has been steadily rolling out to all its services since the new styling was launched with the Google+ social network back in June. But beyond the new look, the update brings several new features that make the interface more visual and gesture-driven.
The update integrates Google Instant for faster navigation without needing to press the search button. Once you select a search result, it now slides in as a pane from the right and you can slide it back to the right to return to your search results for a convenient gesture-driven search experience. This fully takes advantage of the iPad's large screen, especially nice for landscape mode.
Viewing image results is also more visual and gesture-driven. Tapping on any new image brings up the image carousel where you can easily swipe to browse through similar images. Likewise, you can swipe through snapshots of your search history instead of typing in a new search.
Also added is Instant Previews, which lets you quickly compare search results before selecting one by offering a snapshot of the page, and easier access to Google apps, such as Google News, Calendar, and more. The free app is available now in the App Store and is compatible with iOS 4.0 and above.
[via Google Blog]