Google releases Snapseed for Android, updates iOS version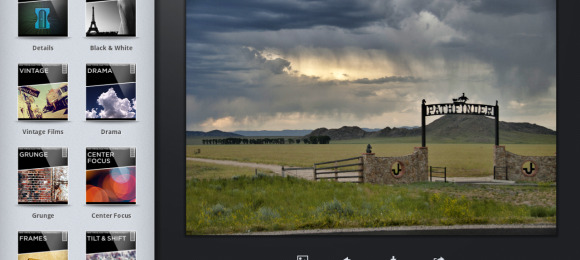 Just a couple of months ago, Google acquired photo-editing app Snapseed. The company is now releasing an Android version of the app, as well as updating the iOS version. The best part, however, is that they've dropped the price of both versions to no cost at all, bringing advanced photo-editing tools to iOS and Android users for free.
The app features basic editing tools like tune, straighten, and crop, and it also comes with different creative filters like black & white and vintage that you can apply individually to photos or in combination. There's also a feature called Control Point, which allows you to selectively edit your photo by brightening just a face or darken just the sky.
The app now also comes with Google+ integration, allowing you to easily share your Snapseed creations seamlessly with your friends on Google's social network. You can also tag other Google+ members and share to specific Circles. It's yet another method that will hopefully encourage users to take advantage of the company's social networking site.
The creators of the app have exclaimed that Snapseed isn't a competitor to Instagram, and they're no where close to wanting to copy the popular photo-sharing app. Google has made it clear that it's not a head-to-head battle with Instagram, since Google's strategy is to go after the users who want more customization when editing photos, instead of just applying retro filters.
Snapseed is available now for free in the Google Play store, and the updated iOS version is also available now for free in the iTunes App Store.