Google releases native YouTube app for PlayStation 3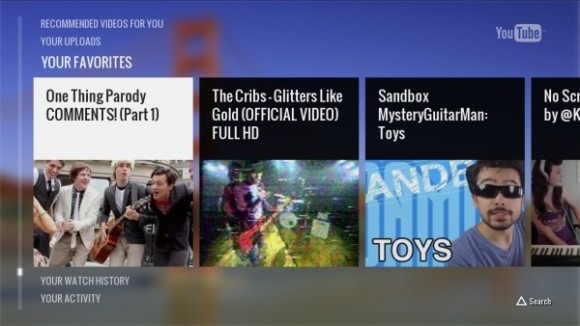 PlayStation 3 owners have been able to access YouTube on their consoles for some time, but the experience was a little messy, to say the least. Google has rolled out a new app for the PlayStation 3 today, bringing with it a much needed graphical makeover along with improved search capabilities. Users will be able to download the native app for free from the PlayStation Store right this minute.
Just like the YouTube experience on desktop and laptops, users will see instant results as they start typing search queries, cutting down on unnecessary typing and getting users to their videos faster than before. HD video playback is also supported, although it's not clear right now what resolutions the app supports. The PlayStation 3 is more than capable of displaying 1080p, but the worst case scenario will still see you watching 720p videos.
Video subscriptions can be accessed through the app as well, provided you've signed in using your Google or YouTube ID. The most important feature of all, however, is that you can control the app directly from your iOS or Android device. That should help users avoid using the awkward method of moving the onscreen cursor with the DualShock controller.
Google says the app should be rolling out to the North American store starting from today, and other countries will also soon see the app. Head over to the "My Channels" section in the PlayStation Store to see if you have access, otherwise sit tight for now.
[via Engadget]