Google Reader data to be deleted later this month, export yours now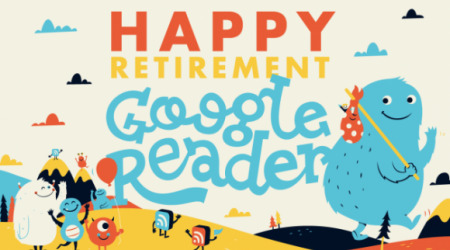 The day came and went. Google Reader officially shut down yesterday, but while you can no longer use the RSS news reader, you can still export all of your feeds to import into another RSS service. Google is allowing users to export and save a backup of their Google Reader data up until July 15. At that point, Google will delete all Google Reader data.
If you were a good little boy or girl, you should've already exported your Google Reader data and imported them into another RSS news reader service, but we don't blame you if you've been slacking on such a task. Google is giving you a few days to access your data before it's gone through Google Takeout.
You'll be able to download your Reader data until 12PM PST on July 15, 2013. After that, "all Google Reader subscription data (eg. lists of people that you follow, items you have starred, notes you have created, etc.) will be systematically deleted from Google servers." Furthermore, "Google will not be able to recover any Google Reader subscription data for any user after July 15, 2013."
Essentially, this is your final warning to get your data and get out. Frankly, we're a bit surprised that Google is letting users back in to get their data, even after shutting down the service already, but nonetheless, we enjoy their sympathy and knowing that there will always be late-comers to the game.
If you're still looking for a decent alternative to Google Reader, we have a few suggestions for you. Feedly seems to be the most popular option, although a couple of us at SlashGear have experienced a bit of a buggy experience with the web interface. However, there are still lots of options to choose from, so you don't necessarily have to go for the most popular selection.
VIA: Android Community