Google quietly launches free Home Mini deal for select One subscribers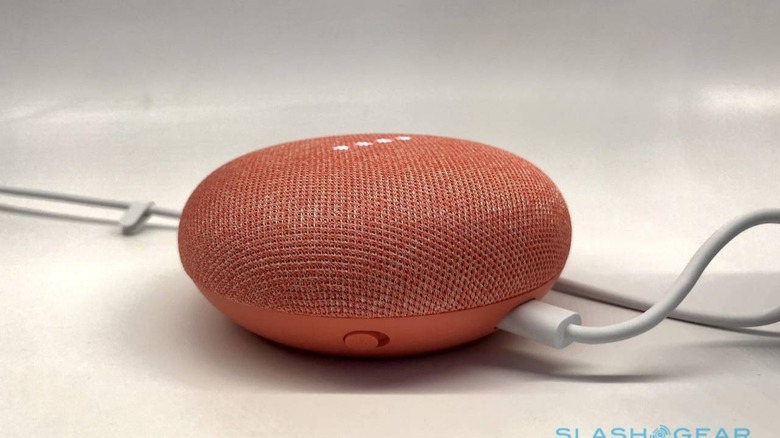 Google One, the company's cloud subscription service, has quietly added a new deal for customers who have the 2TB or greater plan: a free Home Mini device. The new perk has appeared on the Google One page for eligible customers, and some subscribers report having received an email from Google alerting them to the new offer. One customers have until April to claim their device.
The Google Home Mini is the smaller, cheaper version of the Google Home, offering many of the same features at a lower price point. The product, which is available in four color options, ordinarily retails for $49 USD, but is free at this time for eligible One subscribers. The discount is applied in the form of a promotional code.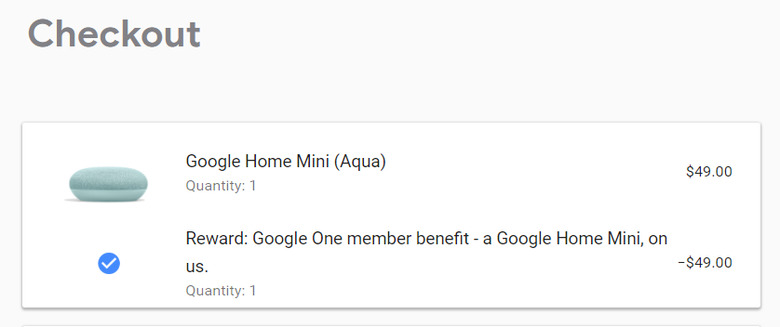 We tested the deal after receiving an alert about the opportunity. Users are directed to a card located at the very bottom of the one.Google.com website; clicking on it pulls up a promotional code and link that directs the user to the Google Store, which automatically adds the discount after the user adds a Google Home Mini to their online shopping cart.
The card on the Google One website advises eligible One subscribers that the new deal will only be available until April 21 through the Google Store for US users. As well, customers will only be given the discount if their 2TB or higher Google One account was activated before March 4 at the latest. Everyone else is ineligible.
The promotion covers a single Google Home Mini device, and though it is discounted to $0, its original rate qualifies it for Google's free shipping offer. Users are given the option to choose which color device they want. The Google One 2TB plan costs $9.99/month, the 10TB plan is $99.99/month, and the 20TB plan is $199.99/month.