Google Purchases Texas Wind Farm To Help Fulfill All-Green Power Usage Goal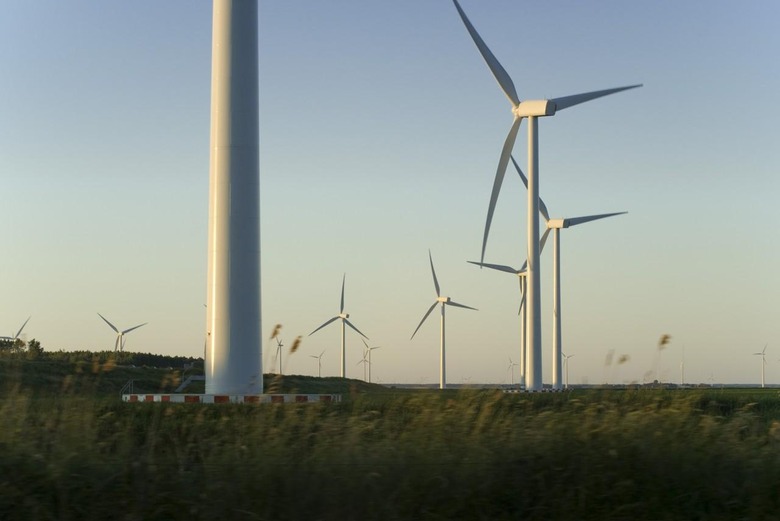 Google has the noble ambition of wanting to power all of its operations with renewable energy, such as what you get from wind mills. Such has been furthered today, with the announcement that the Internet giant has purchased a wind farm located outside of Amarillo, Texas. Such is not a first for Google, but it says this is its largest commitment thus far.
The energy farm, Happy Hereford, generates an output of 240 MW, and is the fifth such long-term agreement Google has entered into of this nature. With this latest farm added to the numbers, Google now has contracted in excess of 570 MW of wind-generated power, something it says could power about 17,000 average households in the United States.
The Happy Hereford farm is currently under development by Chermac Energy, with Google saying it is slated to begin generating energy late in 2014. Ultimately, once it goes live, the wind farm will then create power for the Southwest Power Pool grid, of which its Mayes County data center in Oklahoma receives its power.
The arrangement works in such a way because Google says that "the current structure of the market" prevents it from directly using the energy produced by Happy Hereford. Still, says the company, the sum total of the effects of this plan will have the same results on its carbon footprint as if it were harnessing it directly.
Once Google buys the renewable energy, it says, they will sell the energy to the wholesale market and retire the energy credits, using whatever extra credits it might have to lower its carbon footprint elsewhere. This arrangement is similar in nature to ones it has already entered in to in Oklahoma and Iowa.
SOURCE: Google Blog