Google Purchases is a creepy list of your online shopping history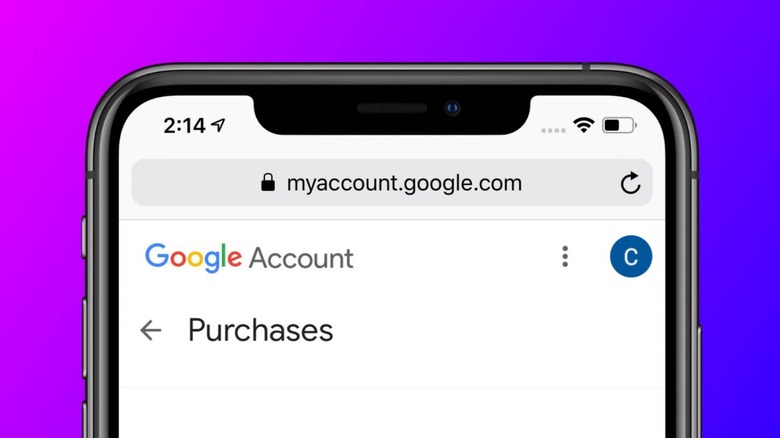 A barely-publicized Google page may have been tracking every purchase you make online, sucking in online order details from Gmail accounts without most people knowing it's happening. The revelation comes amid Google's attempts to shift the focus away from the huge quantity of personal data it holds on people, and instead position itself as a champion of privacy.
Indeed, only last week Google CEO Sundar Pichai argued that the company was a privacy campaigner. At Google I/O 2019, the annual developer-focused event at which the company reveals many of its upcoming features, privacy and data control was a repeated refrain during the keynote and subsequent sessions.
It makes the discovery of Google Purchases, a page which can have reams of data covering many years of online shopping history, all the more embarrassing. The page, highlighted by CNBC, is a long list of online transactions, notably not just limited to those made through Google's own online store. Instead, it relies on receipts sent to Gmail for its data, even pulling out full breakdowns of online food orders and other details.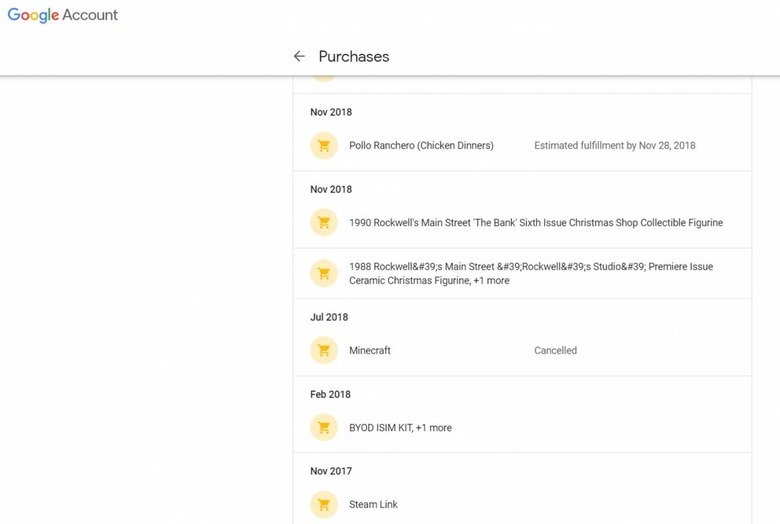 That process depends on a number of factors, and doesn't always get it right. For a start, Google Purchases only seems to work with personal Gmail accounts. When we checked G Suite accounts, there was no record of any transactions, even though that inbox does contain receipt messages.
Other mistakes included transaction receipts where the user was the seller, not the buyer, being included. Etsy email confirmations, for example, were added to the Purchases list, including the shipping address of the third-party buyer.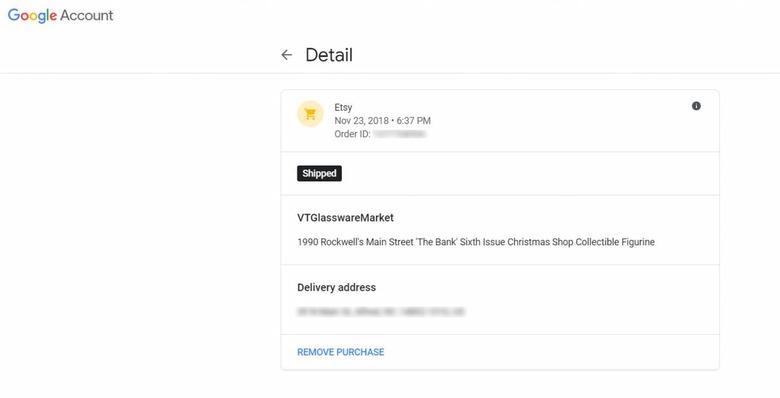 For its part, Google argues that the page is intended to be helpful, and that it does not use the data there to target adverts. "To help you easily view and keep track of your purchases, bookings and subscriptions in one place, we've created a private destination that can only be seen by you," a Google spokesperson confirmed. "You can delete this information at any time. We don't use any information from your Gmail messages to serve you ads, and that includes the email receipts and confirmations shown on the Purchase page."
Dealing with that information, however, isn't exactly easy right now. If you want to remove a listing in Google Purchases, you currently have to delete it one by one. The only way to remove all of the purchases is to delete all of the original email receipts.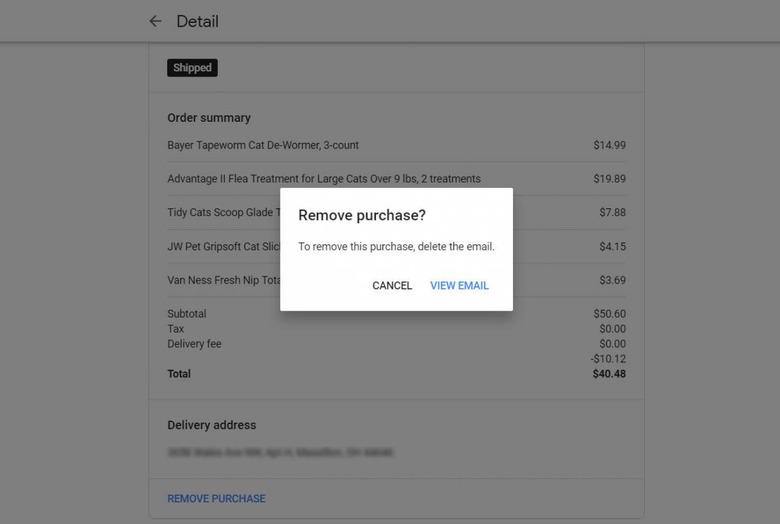 Google says that it's working on an update which will allow for more comprehensive control, including simplifying the settings to make opting out of Purchases more straightforward.
While a record of all online shopping could arguably be useful, Google's low-key launch of the service is at odds with its stated intention. After all, it's not exactly publicizing the Purchases page. Opting people into it by default, too, seems guaranteed to rub some users the wrong way.