Google Project Wing drone delivery testing will take place in US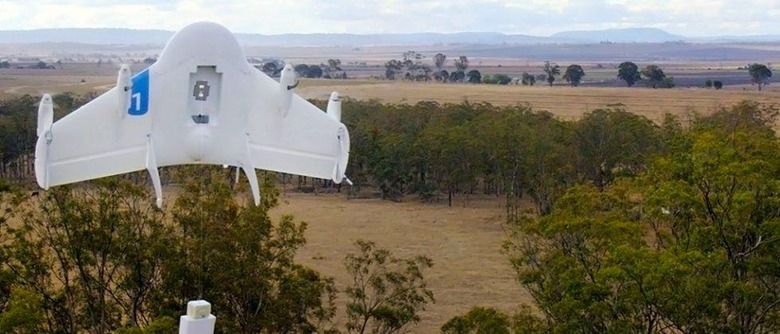 Google has been given the go-ahead to test its Project Wing delivery drones in the United States, permission announced by the White House itself to highlight research in the field of UAVs. The Project Wing testing is set to eclipse Amazon's own drone testing, becoming the currently largest drone delivery trials in the U.S. Google will be given access to one of half a dozen drone testing sites approved by the Federal Aviation Administration.
The drone testing sites are areas designed to have a safe environment for such unmanned aerial projects. It seems Google will be testing small radio transponders on drones that enable them to avoid colliding into each other, something that would be used in the future with imagined delivery services to prevent aerial wrecks. However, Google hasn't expounded upon whatever plans it might have beyond this.
Google "Project Wing" drone delivery taking flight in 2017
The White House announced the new alongside a larger mission to boost research in unmanned aerial flight. The nation's National Science Foundation will be shelling out $35 million over the next half-decade for this research. At the same time, the U.S. Department of Interior anticipates increasing its utilization of drones.
The FAA only recently got around to setting hard and fast regulations for drone flights, something necessary for testing like this to proceed. Still, many have criticized the government for moving too slowly and being too restrictive, ultimately resulting in some companies taking their drone testing to Canada and other places where the regulations are more friendly.
SOURCE: Bloomberg