Google Podcasts hands-on: new Google minimalism at work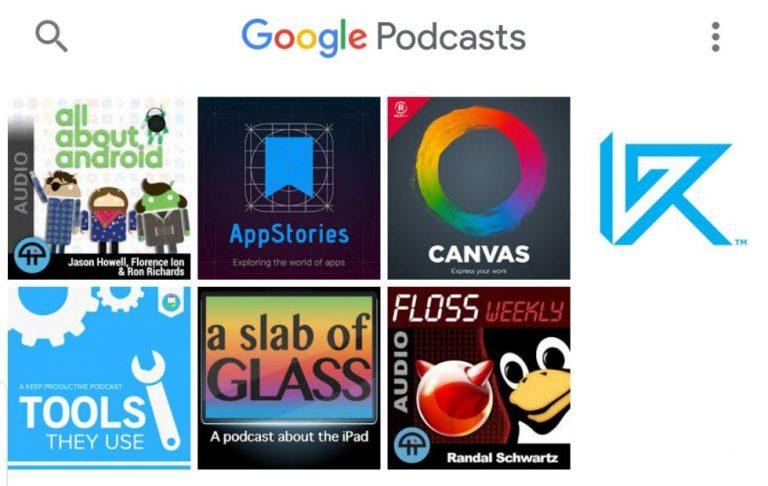 Google has never been one to be big on podcasts, almost as if it were rebelling against Apple's pioneering lead in that market. Its lone official podcast feature on Google Play Music felt like a half-hearted afterthought. So when news hit that Google was making a standalone podcast app, it was pretty much a surprise. Even more surprising, the Google Podcasts that just launched, though raw, already has the hallmarks of a great podcast app: it lets you get to your content without getting in the way.
Some might call it sparse, even boring, but this is the new Google minimalist design. Google Podcasts is just the latest in a series of news apps and redesigns that includes the new Gmail web interface, the new Google News, formerly Newsstand, app, and the new Google Tasks app. Gone are the large blocks of color, superfluous spinning and pushing animations, and big bold images. It's Material Design v2.
Podcasts, like its young siblings, isn't just minimalist visually speaking. It's also minimalist functionally. You won't find a screen's worth of options under Settings. In fact, you'll only find two: when a downloaded and completed podcast is removed and when an unfinished one is removed. The Home screen only has an option to edit your podcasts and each podcast only has options to add a home screen shortcut or visit a podcast's website.
The app literally puts your content over and above Google's recommendations. At the very top is a grid of podcasts you've subscribed to. Below it is a "For you" card with tabs for New Episodes, podcasts In progress, and Downloaded episodes. Only then does the almost never-ending stream of recommendations follow.
This simplicity is actually the special sauce of Google Podcasts over other podcast apps on either Android or iOS. You launch the app, go to your subscribed shows or start playing the latest episodes, then put your phone away. You won't lose time gawking over fancy images and slick animations or getting lost over bitrate options or download locations. If those settings do matter for you, then this isn't your podcast app. Mind, the player does let you skip back and forward a few seconds and even has playback speed options. So if you're one of the few that can only listen to podcasts in 2x speed, take comfort in knowing that Google hasn't forgotten about you.
The Google Podcasts app's slogan is "Bringing the best of Google to podcasts", not "bringing podcasts to Google". That wording isn't accidental because, at the end of the day, Podcasts is pretty much a wrapper around two things Google is indeed best known for: search and recommendations. Searching for a podcast is just as you would expect of any Google-powered search engine. And as typical of Google, the recommendation system is powered by AI that learns over time from your searches and subscriptions. When launching the app for the first time, those recommendations are pretty generic, almost random. Start adding podcasts, though, and you'll see "Top" podcasts in categories related to your choices.
Simple as it may be, Google Podcasts still has some missing important ingredients. Rating and feedback should definitely be at the top of that list since that's the only way you'll be able to fine-tune those recommendations. Given Google's past with podcasts, there might be some worries that this will be one of Google's "launch and forget" apps. But with the rise in audio content consumption, it would be foolish for the search giant to let this opportunity pass yet again.