Google Plus iOS app updates design, adds hi-res media backups and mapping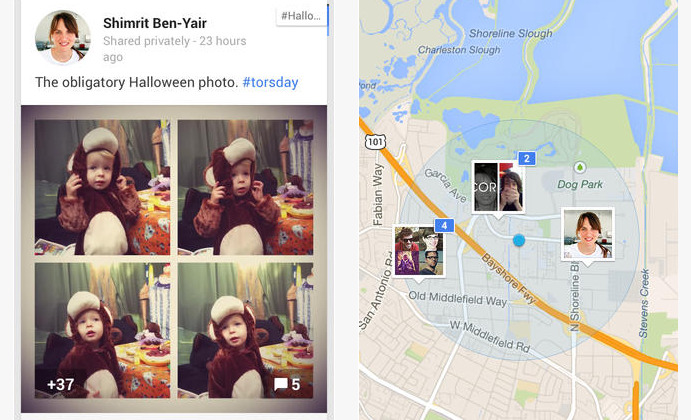 Google has issued three key updates to its Google+ app for iOS. Two of the updates apply to all iOS versions for which the app is supported (6.0 and later.) The third update applies only to iOS 7. All of the updates went live this morning.
Version 4.6.0 of the app includes a fresh design for the notification tray. A new set of mapping and location features let you share your location with your friends, see their locations, and set who is and is not displayed on the map within the app. Both of these changes apply to all iOS versions for iPhone and iPad.
You can now also back up full-resolution versions of your photos and videos from your iOS device to your Google+ profile. No more compromised images, and the default privacy setting for auto-backup is still for-your-eyes-only. This new feature applies only to devices running iOS 7.
The mapping functionality brings more meaning and visual context to the Google+ experience with the existing "Nearby" stream of updates found in the app; the full-resolution media backup feature does fuller justice to Apple's Retina display when you (or your friends on Google+) view your Google+ photos using your device.
SOURCE: Google+ on the App Store
Via: The Next Web