Google Play revenue up over 300% but App Store still sells more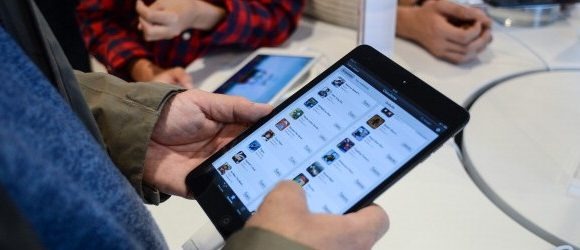 A study looking at app analytics from a company called App Annie Intelligence has been released for the first time. The app analytics firm has released its inaugural study looking at both Google Play and the App Store. The data from analytics firm shows that Google Play revenue is up 311%.
Revenue for the App Store was up a much smaller 12.9% to 2012. The numbers show that the numbers show that while Google Plays growing more quickly, the App Store still has revenue four times larger than its Google counterpart, even though it's not growing as quickly. App Annie believes its numbers are accurate as well with over 80% of the top 100 iOS app publishers using the services.
The analytics company says that over 150,000 apps are using its service to track downloads, revenues, rankings, and reviews. However, the data the research firm offers is market estimates. App Annie shows that when it comes to revenue the App Store is well ahead of Google Play. The App Store is also ahead of the official Android app market in total downloads when free downloads are put in the mix.
However, the numbers show that Google Play isn't far behind the App Store in overall downloads. App downloads for Android users grew 48% year to date compared to only 3.3% growth in downloads for the App Store. Overall, the revenue gap between Google Play and the App Store persists, but Google Play is closing the gap every month making parity only a matter of time.
[via TheNextWeb]