Google Play Pass release date is quickly approaching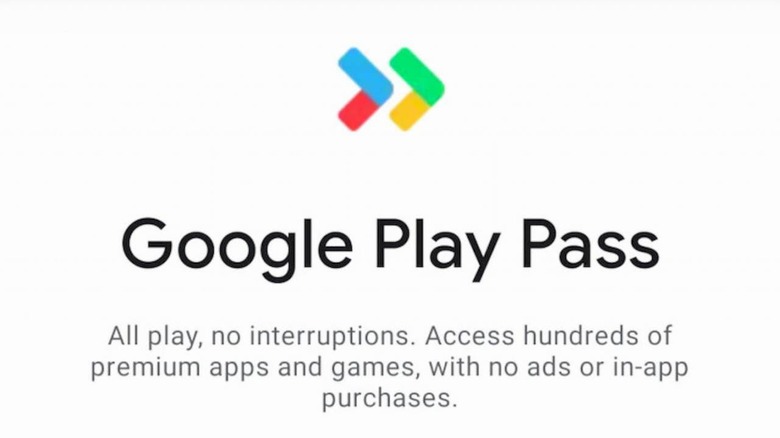 Back at the beginning of August, Google put a new subscription service called Google Play Pass into testing. Essentially, it seems that the Play Pass is Google's answer to Apple Arcade, as it's billed as a subscription service that grants users access to a collection of premium apps and games. Even though Google confirmed that the Play Pass was in testing when it was first outed last month, it didn't tell us when the feature might launch.
It now seems that we're closing in on the release date for Google Play Pass. Today, the Google Play Twitter account posted something of a teaser for Play Pass, letting us know that the service is "coming soon." That tease is accompanied by a short gif, but beyond that, it doesn't get more specific about when the service will arrive or what it will feature.
It's almost time ⏲️ Google Play Pass is coming soon. pic.twitter.com/vTbNmRehLm

— Google Play (@GooglePlay) September 9, 2019
Luckily, when Google Play Pass first surfaced last month, we saw a number of screenshots that told us how the service works and even previewed some of the apps that will be included. According to those images, Play Pass will run $4.99 per month.
Google touts that the games and apps included in Play Pass will be free of ads and have their in-app purchases unlocked, with "hundreds of premium apps" included in the Play Pass catalog. Some of the games that appear to be offered through Google Play Pass include Stardew Valley, Marvel Pinball, and Limbo, but that's just judging from the few screenshots we've seen so far.
Though Google doesn't say when, specifically, Play Pass will go live, it's likely we'll be hearing more about it soon. The timing of this tease probably isn't a coincidence, as Apple is set to host its annual iPhone event today and we'll probably hear more about Apple Arcade during it. We'll have more details on Google Play Pass when Google shares them so stay tuned.