Google Play Pass enters testing to challenge Apple Arcade for your wallet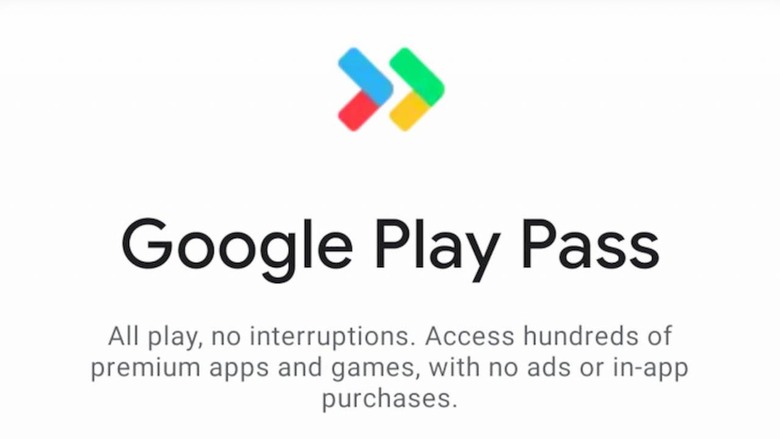 In case you haven't noticed by now, a large number of companies are really fond of subscription services at the moment. Apple already offers Apple Music, iCloud, and Apple News Plus subscriptions to those who want them, and later this year, it will add one more to the list: Apple Arcade. The idea behind Apple Arcade is to give subscribers unlimited access to a curated collection of mobile games.
For now, whether or not Apple Arcade is an idea that actually has legs remains to be seen, but Google doesn't want to wait to find out. The company has sent a new subscription service called Google Play Pass into testing, and just like Apple Arcade, it'll grant access to a collection of apps in exchange for a monthly fee – $4.99.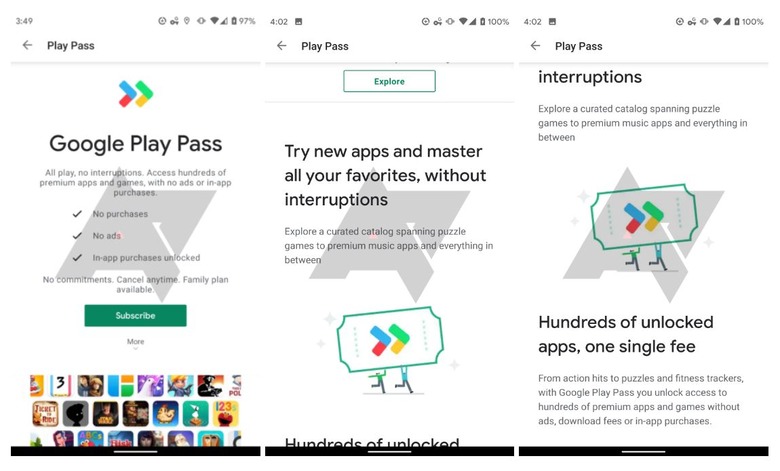 Android Police first caught wind of the Play Pass thanks to an anonymous reader who sent in a variety of screenshots. Google Play Pass seems to take things one step further than Apple Arcade by including both apps and games rather than just games. It also promises an ad-free experience while using Play Pass apps while touting that in-app purchases will be unlocked as well.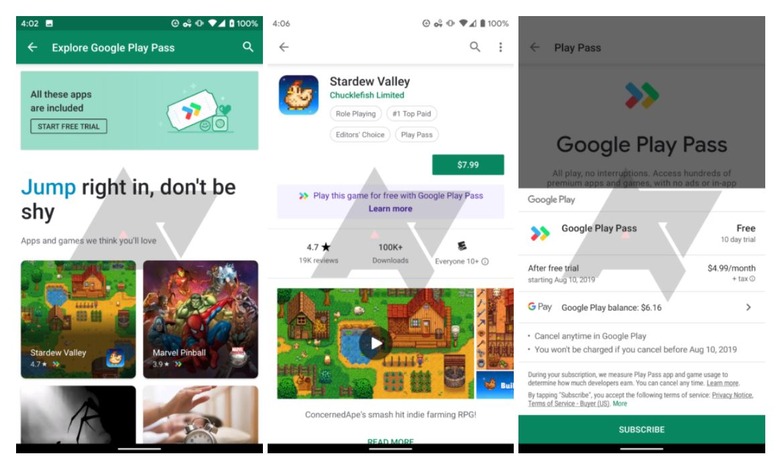 "From action hits to puzzles and fitness trackers, with Google Play Pass you unlock access to hundreds of premium apps and games without ads, download fees or in-app purchases," the Play Pass page reads in those screenshots. Android Police reached out to Google to see if these screenshots were legitimate, and the company confirmed that Play Pass is indeed in testing. Unfortunately, it didn't say anything else about the service, so we don't know when it'll launch for everyone.
It's possible that Google is trying to get out ahead of the launch of Apple Arcade with Google Play Pass. Apple still hasn't given Apple Arcade a specific release date yet, opting only to say it'll be out this fall. With Play Pass now in testing, we could very well see a race between the two companies to see who can get their app subscription service out the door first. Stay tuned.