Google Play For Education Setup App Brings Nexus Into The Classroom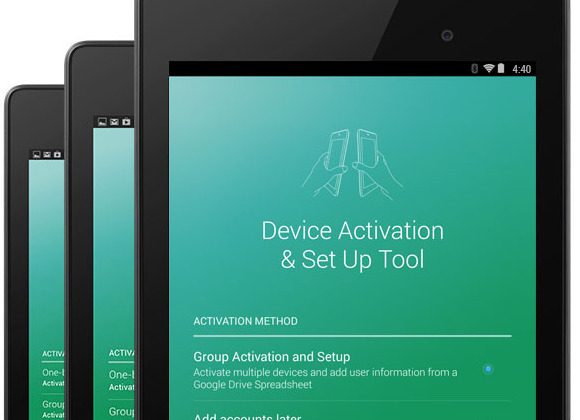 Google Play for Education — the program that leverages certain tablets and educational apps for K-12 classrooms — now has a setup app that should make it relatively easy to initiate the program. School administrators who want to enable their bulk-purchased tablets to receive content from the Education Store can configure the tablets using the app. From there, integrating any of 30,000 education apps should be a breeze.
If you're a school administrator or teacher, you can get the app in the Google Play Store. Once that's done, you can not only access the Education Store, but also quickly distribute functionality to all tablets in the classroom by just bumping your tablet with each of the student tablets. The feature set includes:
A connection to the school's wifi network (and optional proxy)

Locked-down, child-appropriate values for key settings (e.g. turning off location sharing)

An education-specific homescreen
As of today, it's only available for Nexus 7 tablets bought through the Google Education program, and the app depends on a Google Play for Education administrative account. The other two tablets in the bulk purchasing program — the ASUS Transformer Pad and the HP Slate8 — are not supported as yet.
SOURCE: Android Police