Google Play celebrates 25bn downloads with $0.25 app promo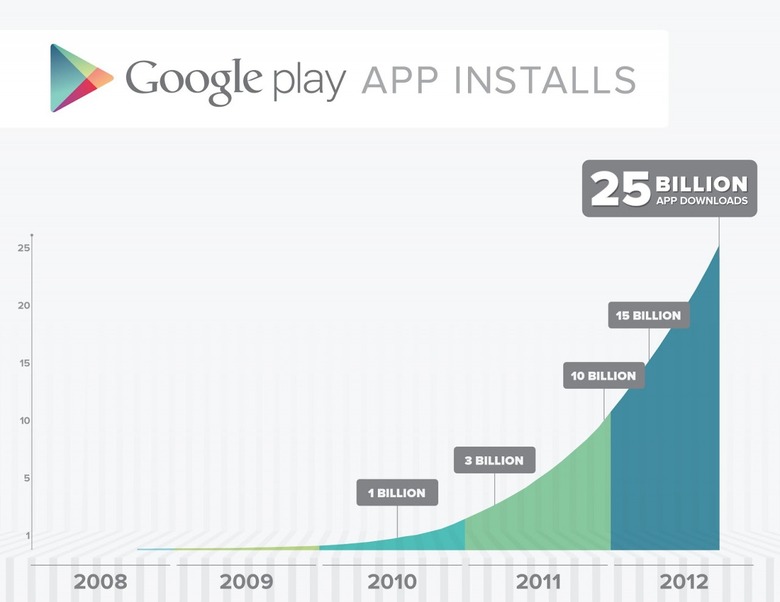 Google Play, the company's Android app store, has passed 25bn downloads, and to celebrate Google is running a series of discounts on top titles over the next week. There are now 675,000 apps and games in the former Android Market, Google says, with downloads jumping from the 1bn point in 2010 to a whopping 25bn today. That calls for some significant discounts to mark the occasion.
Google has roped in Gameloft, Electronic Arts, Rovio, runtastic, Full Fat, and other developers and studios to run some limited-time offers. Titles will be sold for 25 cents, with a new selection every day; the first batch will be added to the store later on today, Google says.
Meanwhile, there'll be further price cuts in other types of content. Google will be pushing discounted ebooks, movies, and music, with a collection of promotions like "25 movies you must own," "25 banned books," and "25 top selling magazines." They're not going to go for $0.25 necessarily, but they will apparently be cheaper than usual.
We'll be keeping an eye out on the market to see when the first promotions go live.